We are experts in communication and technical and scientific extension. We accompany you throughout your audiovisual projects to define together the best possible strategy. Our experts meet your needs to provide you with quality media.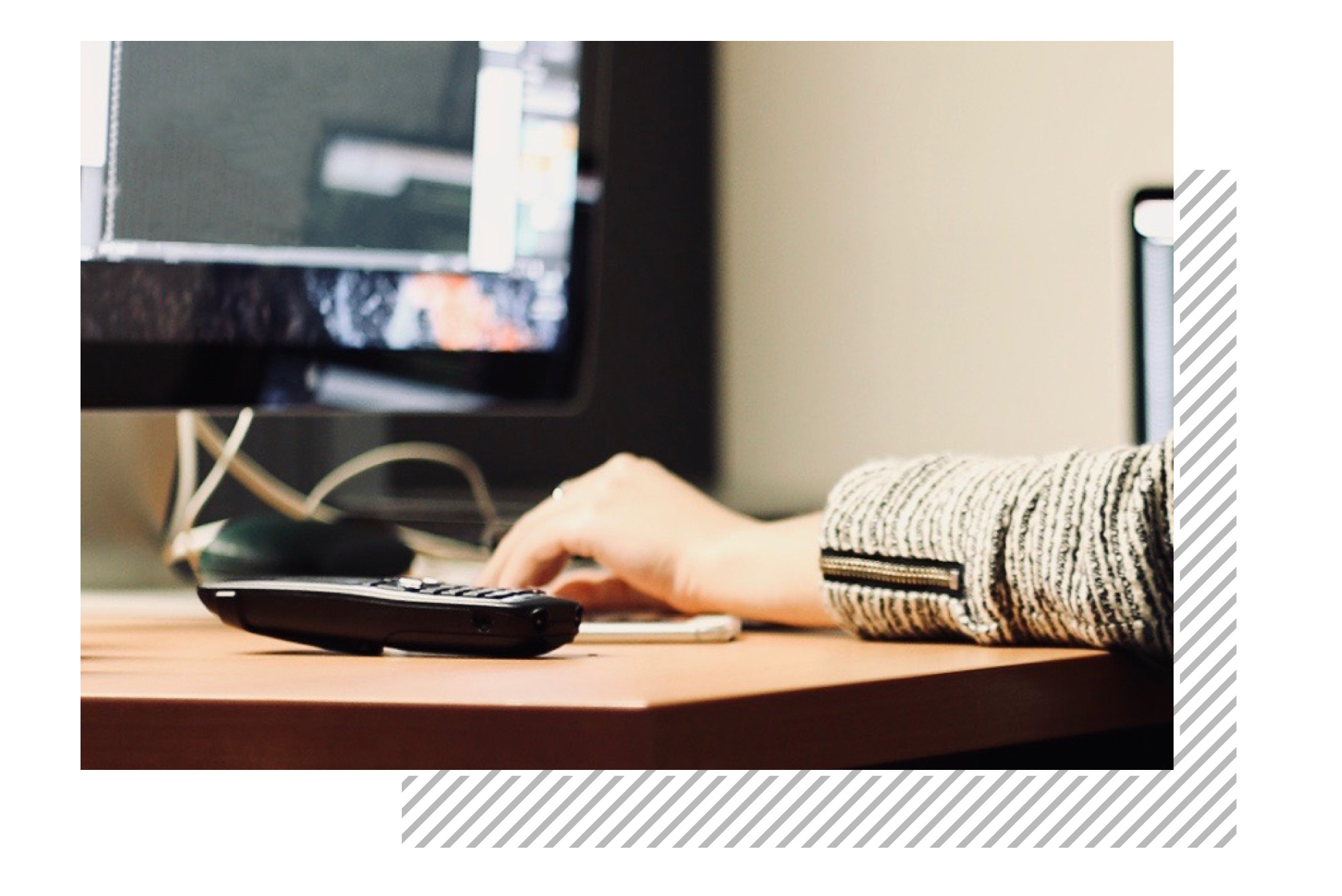 We are experts in communication and technical and scientific extension. We accompany you throughout your project, upstream of it, until its realization.
A communication officer, working at our office or directly in your offices, will manage all the services and providers needed to implement the tools that will be useful to you! (graphic design, 2D and 3D animation, community management, website creation, etc.).
We advise you and work with you to establish together the best possible strategy. Together we are looking for the best speech suited to your target.
•

 what's this ?

•

Calling on us for support and advice in communication means being accompanied in your project by an expert in the field. He sets up a communication plan with you and steers the different providers necessary for the realization of this one.
•

 for who ? 

•

Often for large companies or groups, communication support and advice can be applied to your internal communication as well as your external communication. This service is offered to any company wishing to communicate on a project, product, service and not having the internal skills to do so but also the time to take care of it.
• 

dissemination and issues 

•

We come in support of your teams to support you but also to propose, set up and manage a communication project according to your needs.
We make a subject for you to make it understandable to the desired target.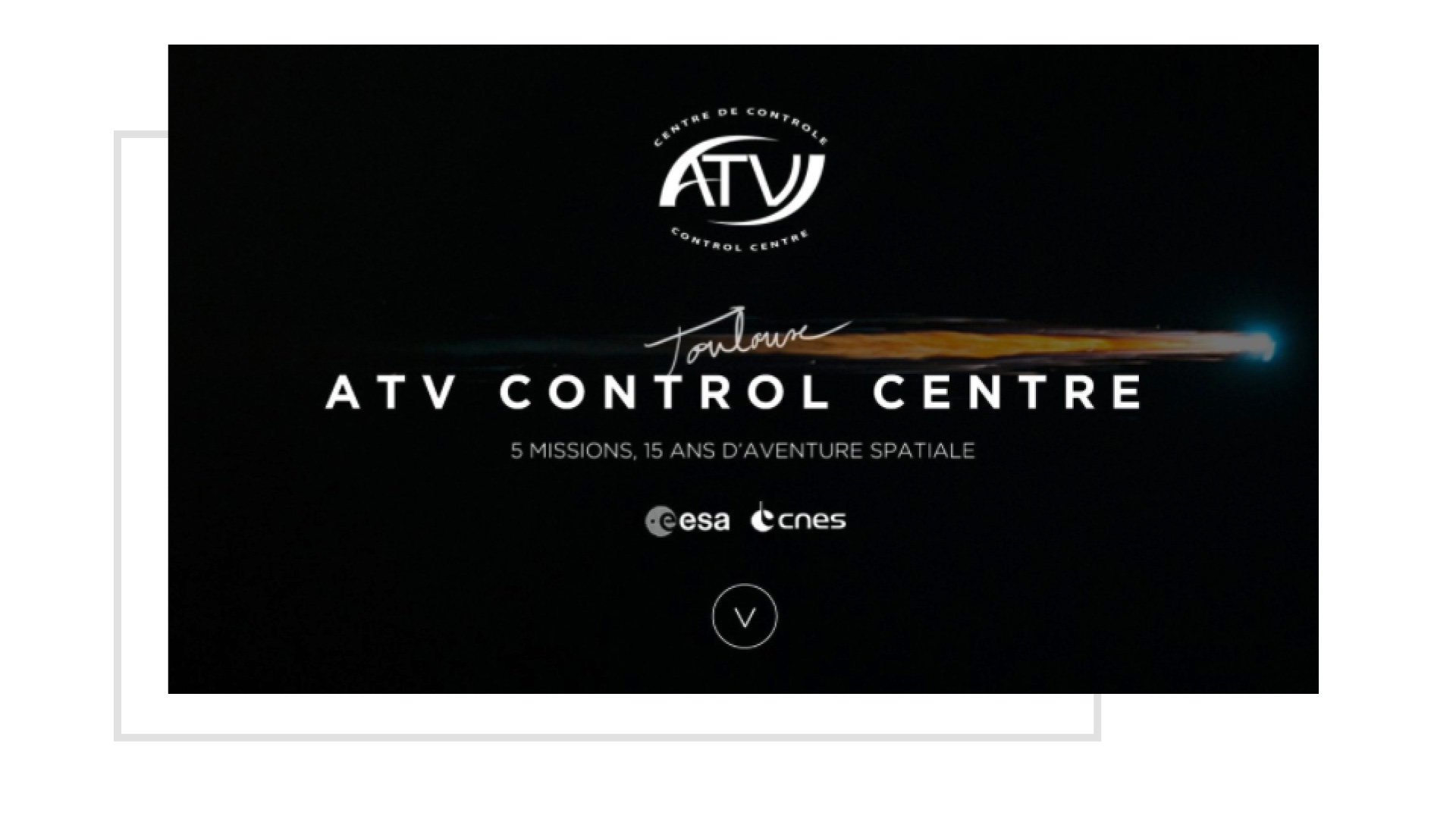 support atv-cc
CNES
Prodigima has been commissioned by CNES for the production and production of an original idea, proposed by our communication department. Our team proposed the production of a Web-documentary, web book type, to present the ATV-CC, control center of the ATV, ISS European tanker cargo ship. Accessible via the Internet, this web-documentary allowed us to compile several years of information on the ATV (reports, articles, photographs, films, computer graphics, etc.)
Our team realized the entire work, from the web-design to the realization of the content. A beautiful, lasting memory of the ATV adventure.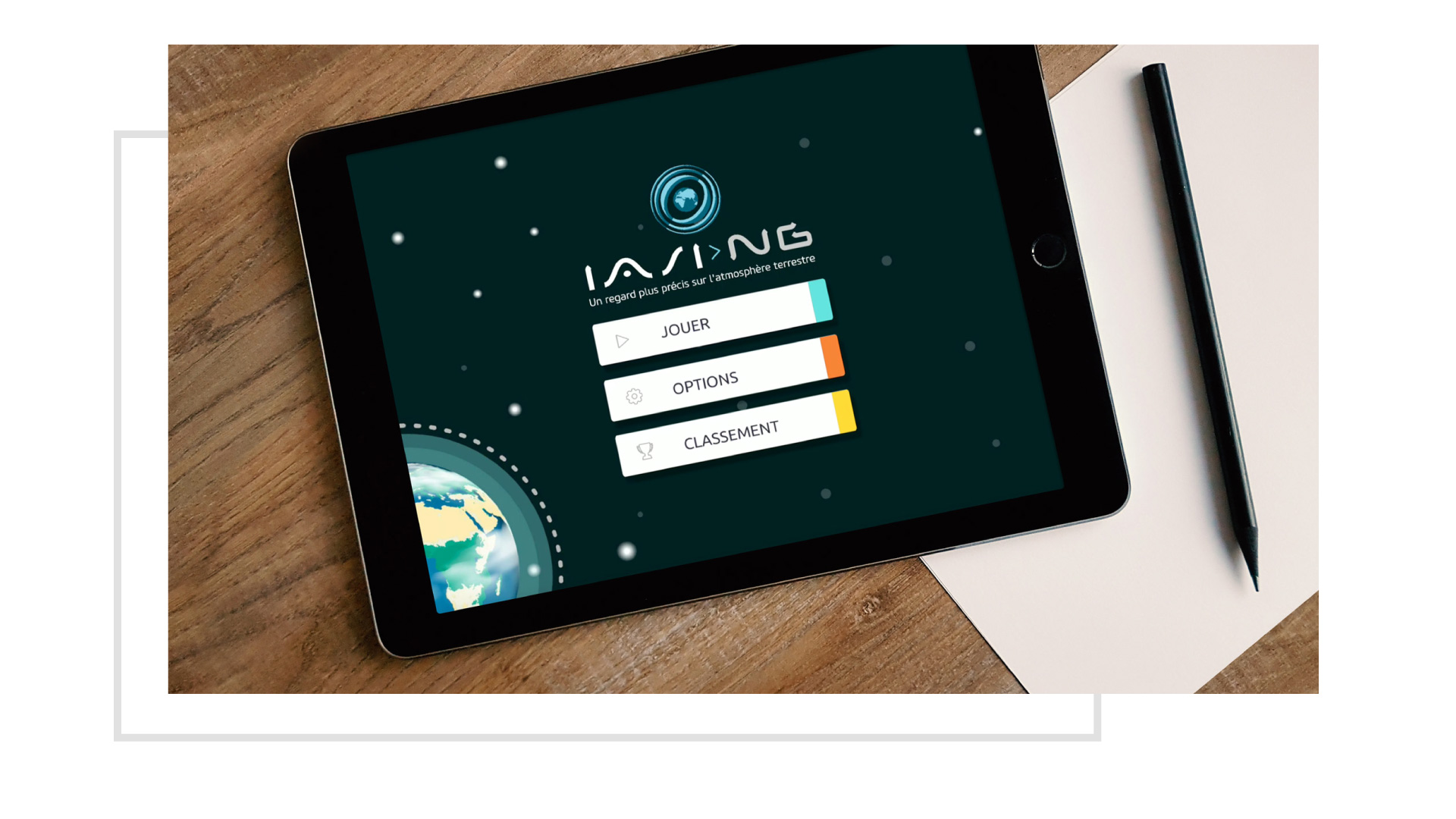 support iasi-ng
CNES
Prodigima has been commissioned by CNES to produce communication materials related to the IASI-NG mission. Our team accompanied the project team in the reflection around communication tools by proposing solutions that are both effective and innovative. We have also advised it in popularizing the scientific discourse in order to make it both accessible to the scientific community but also to the general public.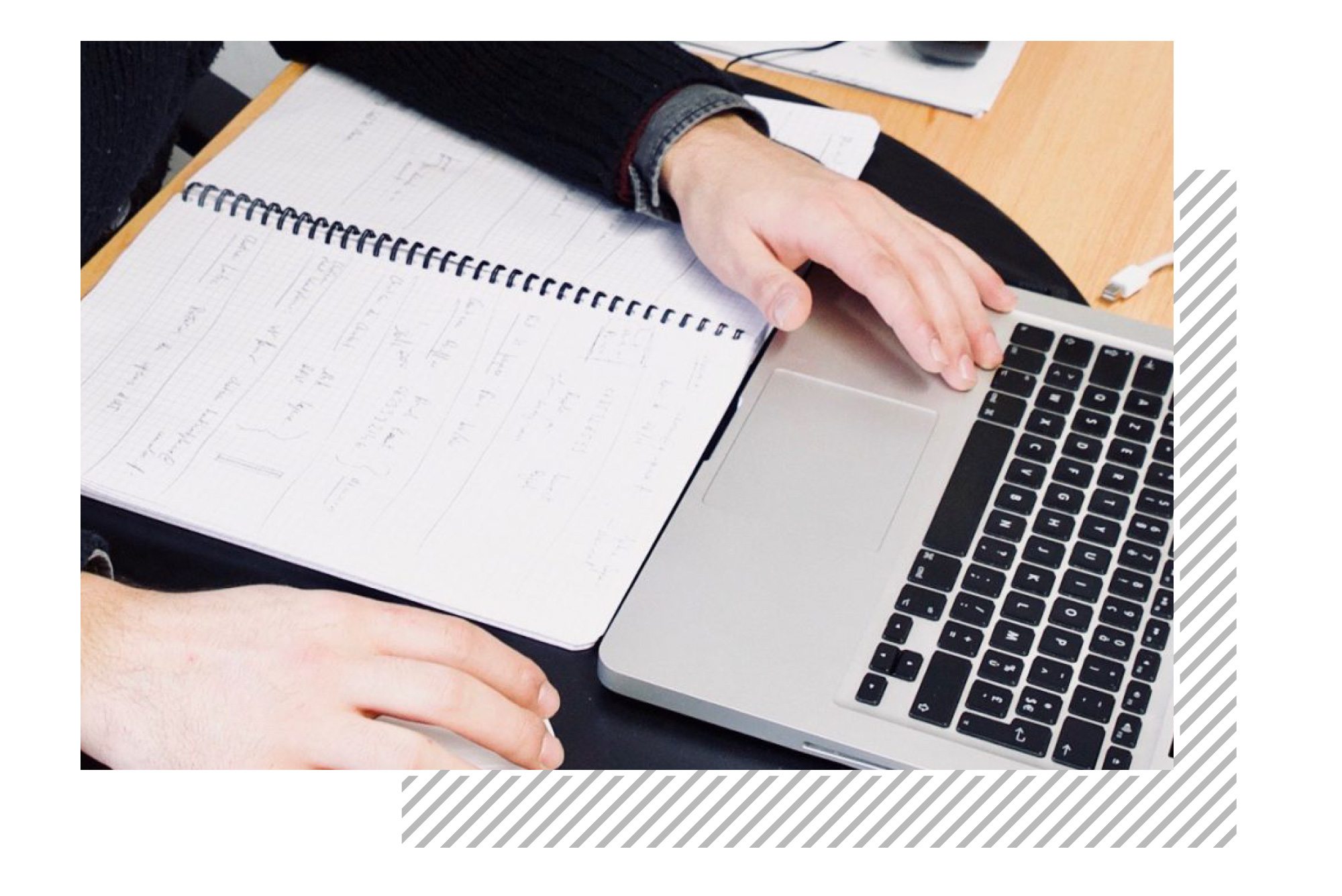 Tools analysis & advice/expertise
Entrust the Prodigima team with the analysis of existing tools in your infrastructure.
Because an outside look and nine is better than preconceived ideas and random experiences.
Our experts will give you a global and detailed assessment of the resources put in place by your services, their relevance, the impact on your targets, the image quality that you convey.
Through this assessment, our experts will recommend solutions to bring your brand image to the top of its glory.
The advice will focus on
• the means of production of your communication tools, in particular audiovisual
• the use of the media in your promotional and advertising campaigns
• the media use of your image on social networks
• the communication organization of your structure
• the means used for the existing production
The advice will focus on
• the optimization of the means of production
• your ability to have usable media at the key moments of your development
• Strategic organization via networks and Internet dissemination tools
• communication support solutions to improve content creation performance
• viral strategy solutions and deployments of your campaigns
Training & support
Prodigima is your privileged interlocutor to quickly and serenely apprehend the audiovisual enterprise!
Whether it is a means of pre-production, means of production or means of dissemination, our experts are at your service to train, advise, guide or troubleshoot your employees.
Through a meeting with our experts, you will expose the difficulties encountered or the performance wishes you are aiming for.
In the form of sessions of practical work, our team will help your projects, will train and deliver the keys to success in all trades of production and will transmit the codes and techniques of our profession.
Do not suffer the inconvenience of unfinished or unmaintained audiovisual productions! We are here to help you.
Depending on your needs and your level of knowledge, our technicians are at your disposal to perform your ambitions or introduce you to the most basic tasks of the audiovisual: production (image rights, legal, social etc.) Shooting (shooting, lighting, sound recording) Post-production (file management, computer graphics, editing, calibration, mixing, exports and compression) Dissemination (format management, conformation, exploitation, distribution, etc.)
Integration of audiovisual in communication

Valorisation of projects
We assist you in defining your internal and external communication strategy. Our team will offer you concrete and immediate solutions to enhance your products or services. Creatives at your disposal for writing your expenses, your annual strategies, your specifications and so on.
Communication support
We help you build a specific graphic style for your business or renew the existing one. Our employees are at your service and at your service to enhance all your wishes. Whether for occasional support or long-term support, Prodigima is at your service.
Creation and evolution of your visual identity
Prodigima is at your disposal and at your service for the development or redesign of your graphic charter, adapted to your company and your values. Because every company has its own vision of things, our experts know how to adapt, to blend and to bring their science and creativity to your eyes!
•

 what's this?

•

Web design:

Creation or redesign of your showcase website and / or e-commerce. We accompany you in the choice of audiovisual content that will enrich your site.

Community management:

Putting tools in place and helping them to get started Together, we define audiovisual content possibilities that resemble you to feed your publications.
•

 for who?

•

The support and web creation is for companies of all sizes wishing to make or rethink their website or their use of social networks and lacking the human resources and time to make it happen.
•

 issues

•

Creation and redesign of your website.
Enrichment of it with relevant audiovisual content and quality consistent with the image of the company.
Valuation of your products and / or services on the web.
Creation and animation of a community.
We realize your Internet site showcase and / or e-commerce by bringing you an added value on its multimedia and audio-visual contents. We define together a graphic strategy but also the photo and video contents which will enrich your site. We work primarily with open source solutions, allowing you to easily update your content by yourself if you wish. Among our employees, developers offer tailor-made solutions by combining our eye and creativity with their technical expertise. Our partnership With a webmarketing agency we can offer you a complete offer to radiate on the web. The combination of unique design and content with a solid marketing strategy is the key to success for your website. also a solution of community management by accompanying you in the management and the handling of your social networks but also if by offering attractive, interactive and quality audiovisual content to animate your community.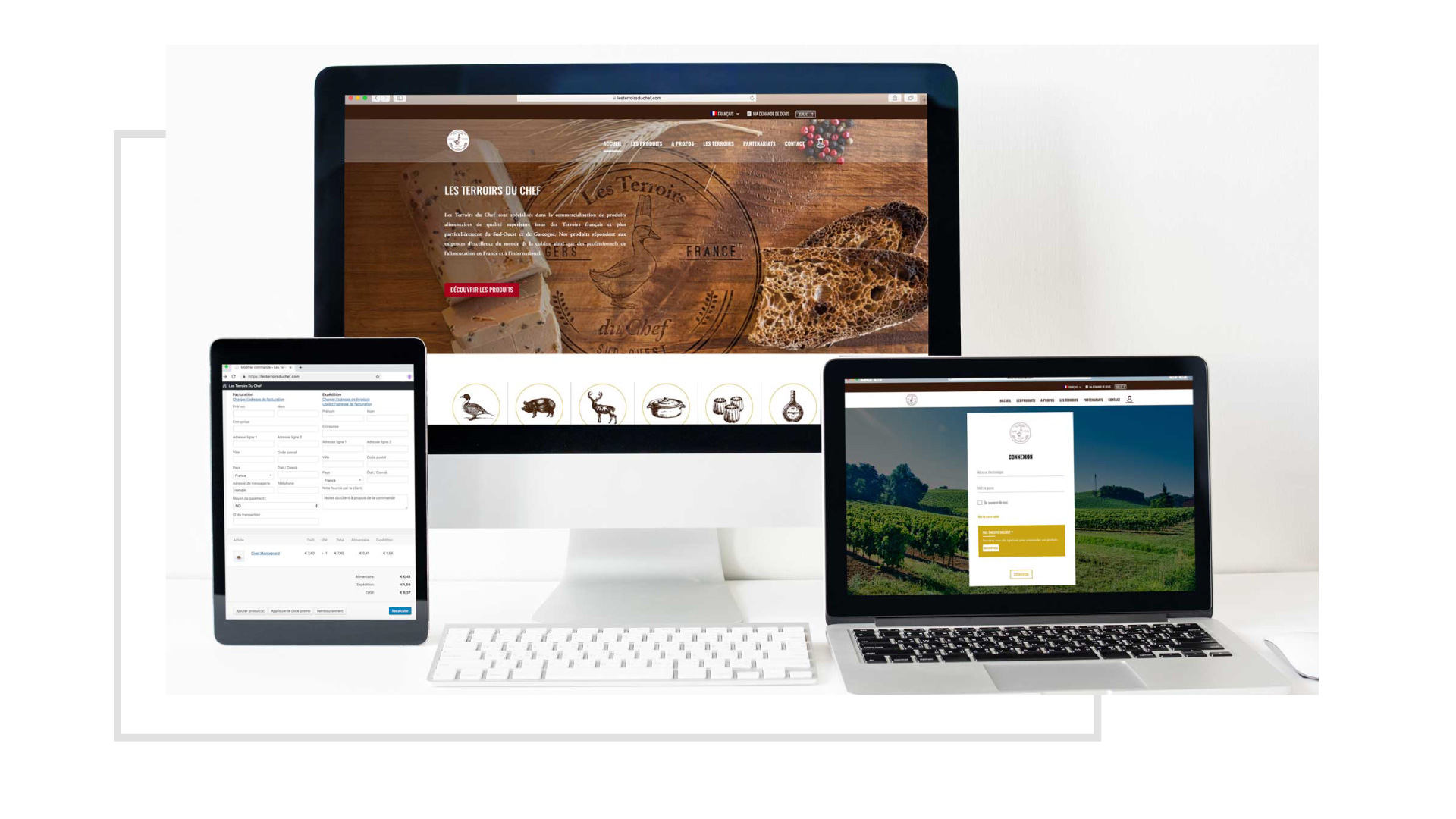 les terroirs du chef
LES TERROIRS DU CHEF
Prodigima was in charge of producing and developing the e-commerce website Les Terroirs du Chef. From a powerful CMS, the communication team imagined, designed, developed and coded the website from start to finish.
The demand was for the creation of an online store, with different types of customers, different products for each type of customer and a back-end for the customer to control orders.
u-space
U-SPACE
Prodigima was in charge of producing and developing the website of the new but promising Toulouse start-up U-Space. A start-up specialized in the implementation of nanosatellites.
A creation from A to Z of the website and communication tools.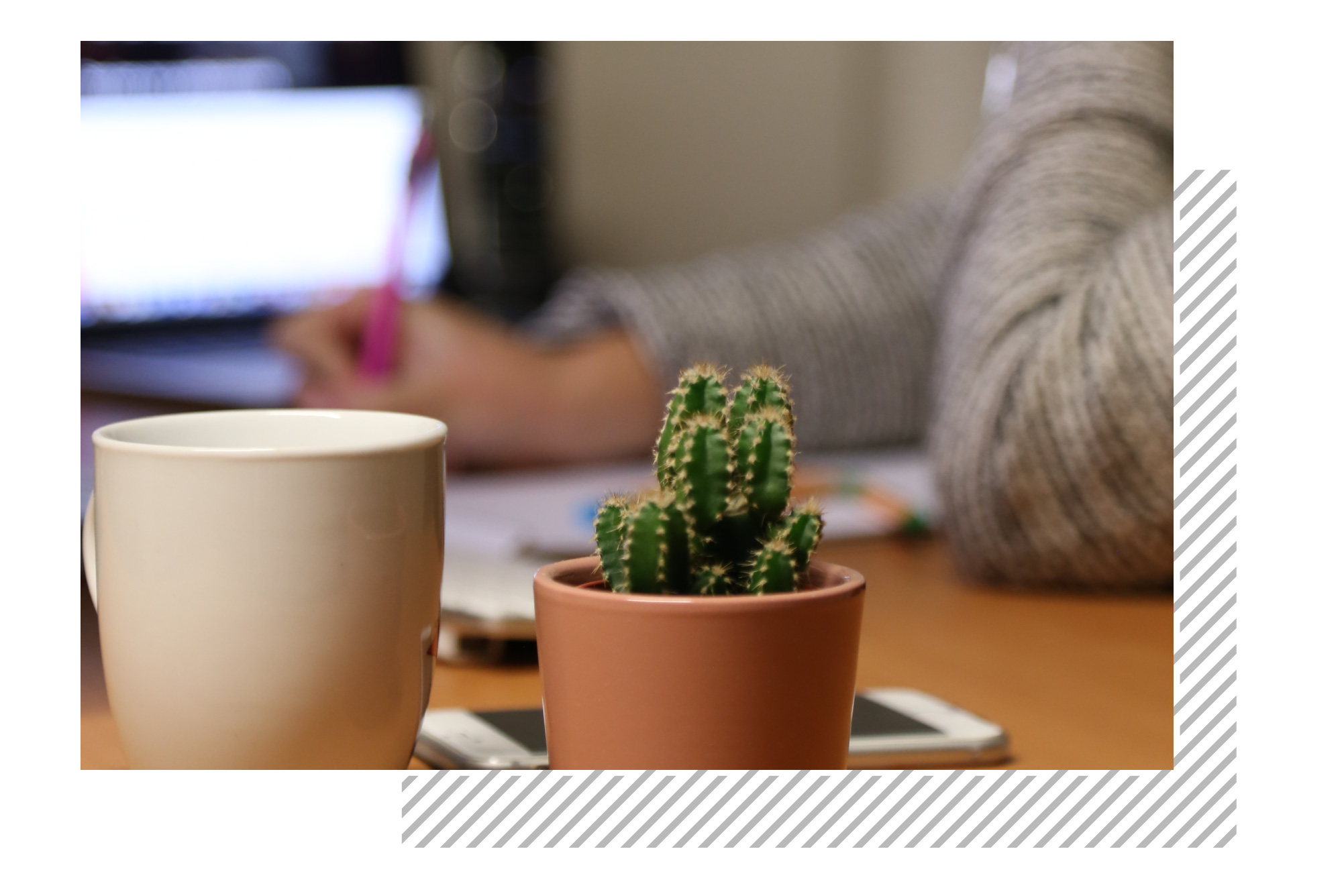 We solicit our employees to meet your graphic needs.
We are able to assist you in the creation and redesign of your chart but also in the design of communication tools (posters, flyers, business cards, goodies etc.).
In order to capture the attention of your audience during conferences, meetings or for an in-house broadcast, we graphically resume your powerpoint and keynote presentations in order to make them attractive, modern and impactful.
•

what's this? 

•

Whether for the creation or redesign of your logo / charter, presentation design or communication tools, our employees bring you their expertise to meet your graphic needs.
•

 for who? 

•

The graphic creation is intended for any type of company wishing to reinforce the visual coherence of its communication tools as a whole or during a specific need.
•

 dissemination & issues 

•

Creation, redesign, enrichment of your communication tools, whether internal or external, our experts respond creatively to your request while matching your image.
graphic overhaul
ESTEVE
Prodigima has been in charge of redesigning and designing several communication tools for ESTEVE, starting with a redesign of the logo. We also developed various communication tools for the Paris Air Show, including the creation of Kakémono, brochures and an animated presentation incorporating a 3D animation.
u-space
U-SPACE
Prodigima was in charge of the graphic creation of print communication media: flyers, business cards, kakemono but also the website.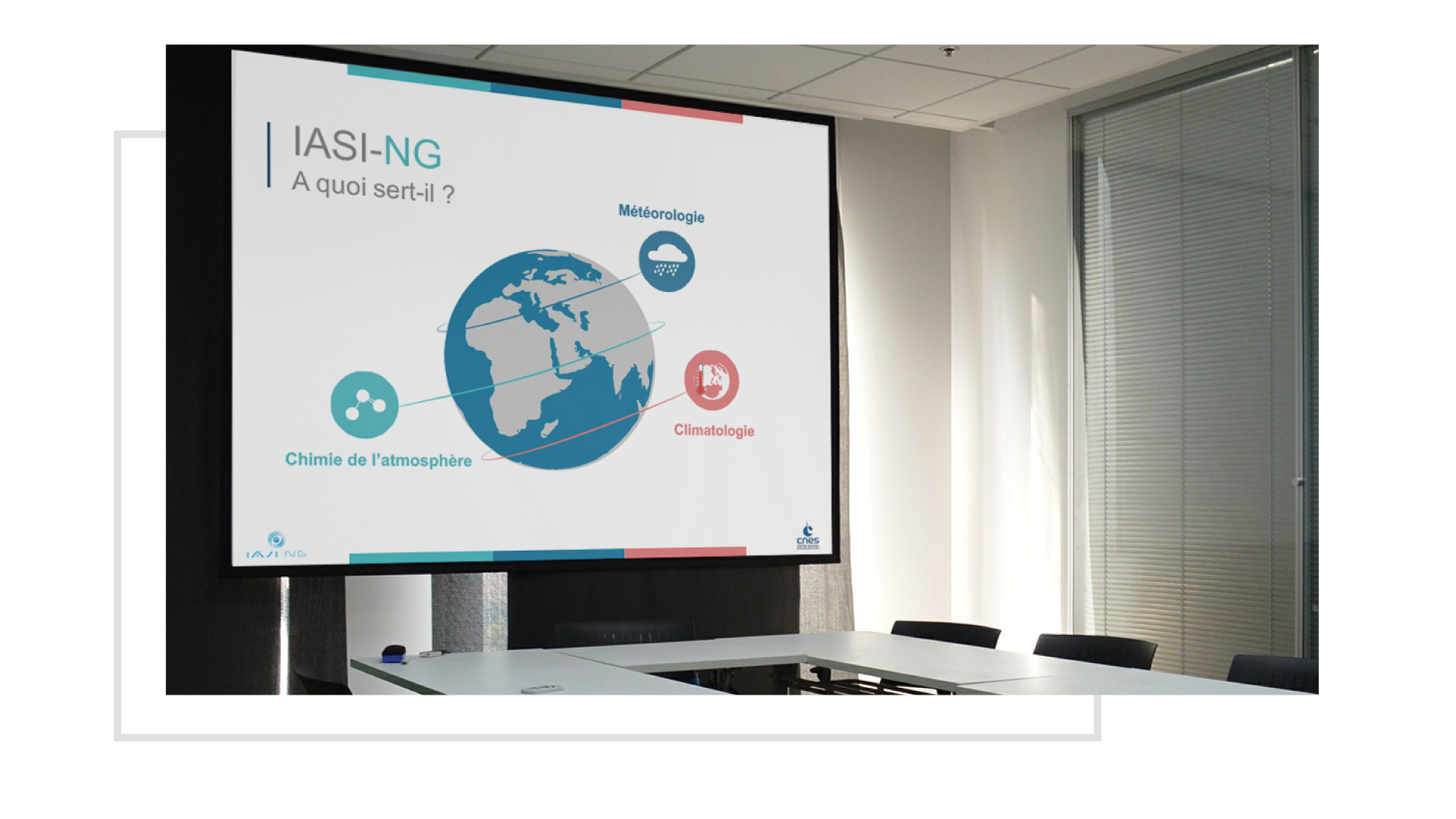 iasi-ng
CNES
Prodigima is in charge of the production of communication media, powerpoint presentations, posters, motion design films, as part of the IASI-NG instrument's mission. We also fully thought and designed the graphic universe of a game for tablets and smartphone.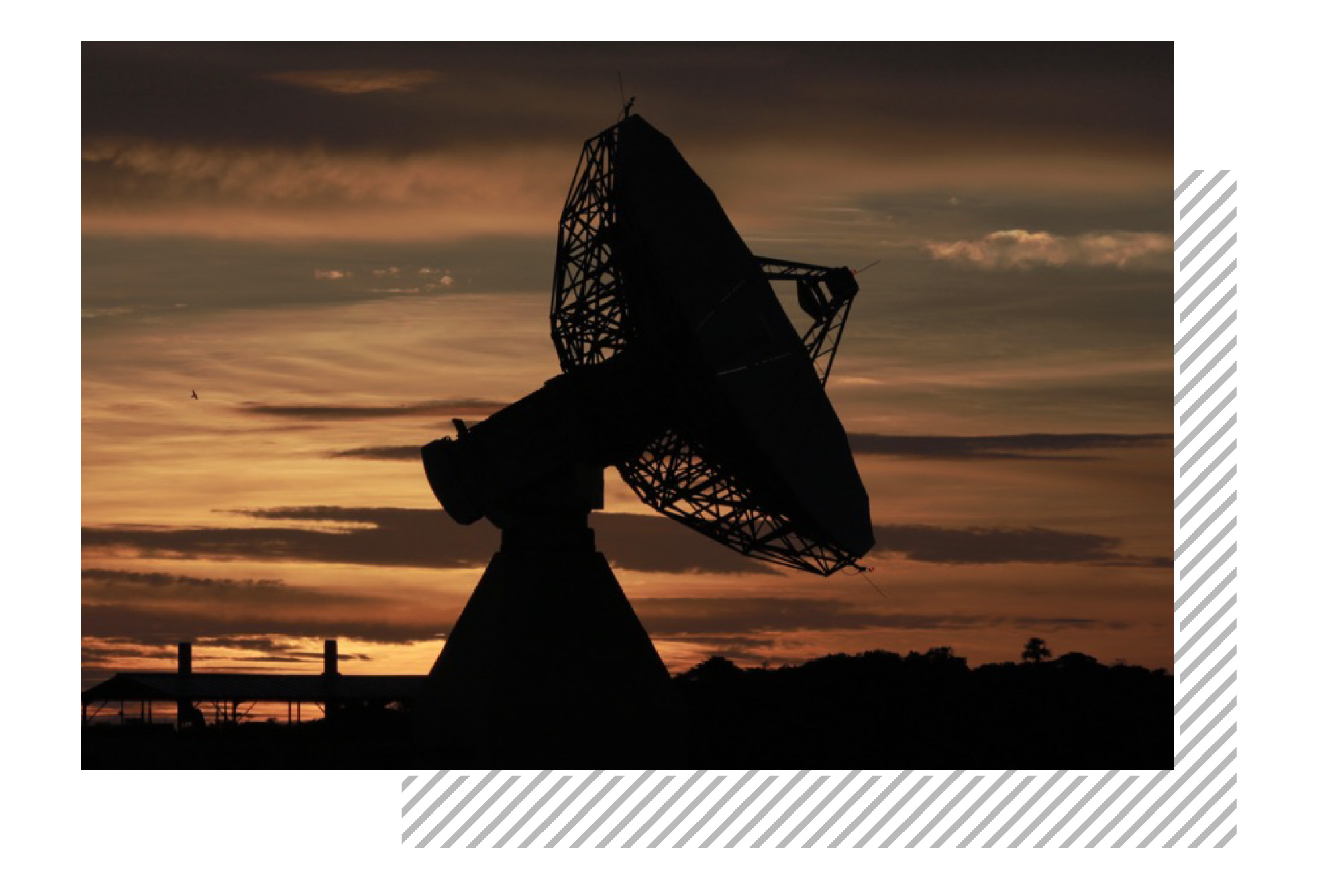 Prodigima offers its services in photography.
Whether it's a photo shoot for a book or the valuation of a product or brand, or a campaign for a report, our photographers will be at your disposal and will bring their eyes to sublimate your desires.
The process is simple:
Needs study
Quick implementation
Stylism and creation of the visual universe
Post-production (chromie – contrast – levels and retouching)
The images are then transmitted to you digitally or directly processed in the laboratory, according to your wishes, in prints, printing, integration DTP etc.
Depending on your needs, the assignment of copyrights is put in place.
All our photographers are equipped (Canon or Nikon certified material) and intervene both outside and in our dedicated studio, or at home, in your environment.
canards d'auzan
LES CANARDS D'AUZAN
As part of the redesign of the communication tools of the Auzan Ducks entity, Prodigima was commissioned to produce new audiovisual tools. Thus, in parallel with the film Les Canards d'Auzan, a photographic campaign was produced to show in pictures the breeding conditions of ducks in the Gers (100% IGP Gers)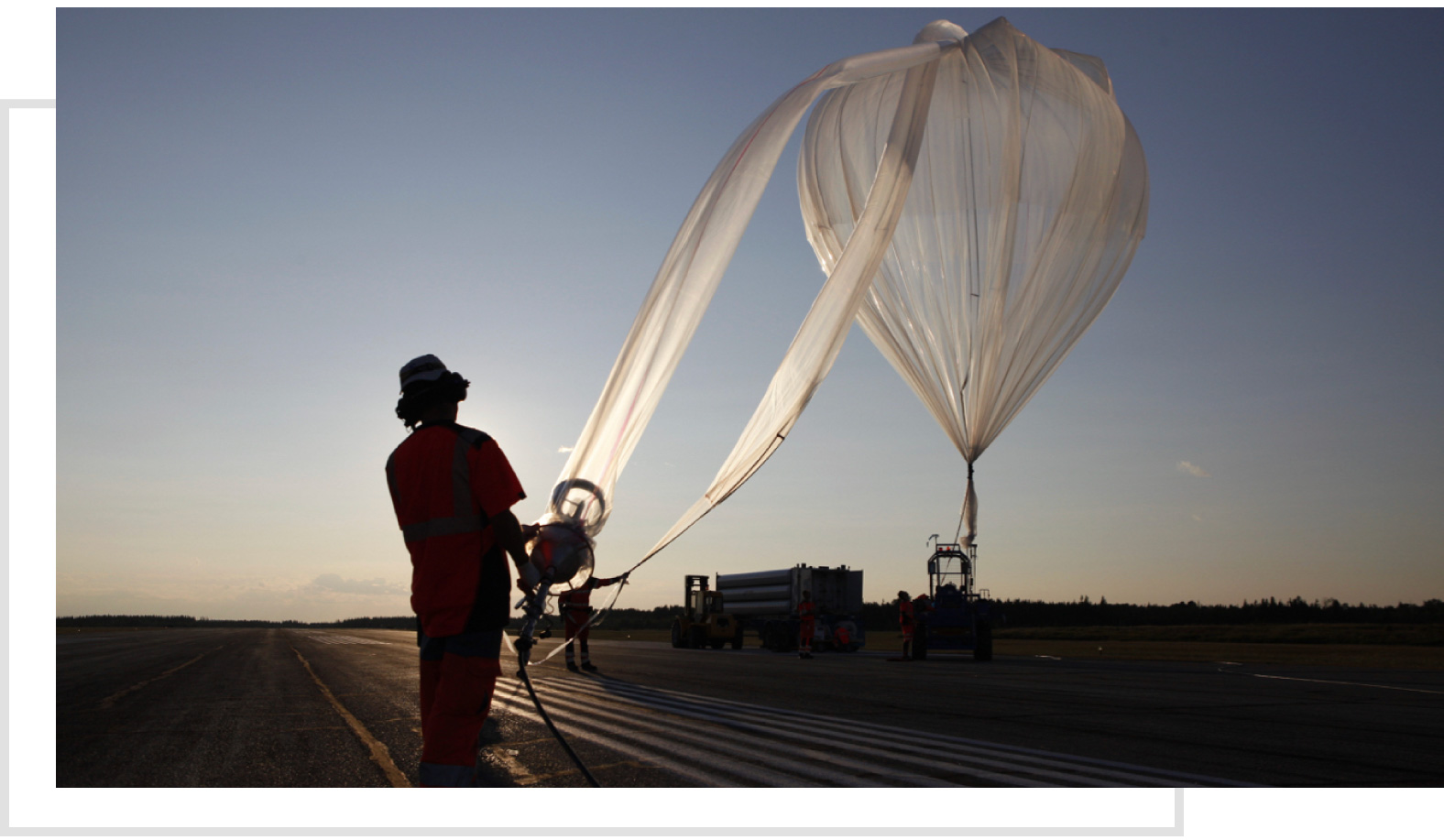 stratosciences 2018
CNES
The Strato Sciences 2018 project will have required, in addition to the film "Balloons for Science" a 3-week photo shooting campaign in Timmins, Canada, to collect the preparation, the operations and the stratospheric balloon releases. .
The Prodigima team therefore collected a large amount of photographs using CANON digital cameras dedicated to external filming and then worked to produce a photo collection dedicated to highlighting the work of CNES teams on this medium. access to unpublished space. This photo campaign is available on the CNES photo library.