Prodigima offers
technical resources

for Events and all types of events in partnership with LCD Vision:

videoprojection • projection on structures in relief (mapping) • broadcast on multiple screens • streaming (top-real web sharing ) • lighting and scenic installation.
Take advantage now of our turnkey solutions and our negotiated rates!
videotransmission
Transmit or retransmit
Direct
Internet streaming
creation
content
Communicate and Inform
To entertain
Impact
Implementation
Event management
Human resources
Operational means
Our team, supervised by an editor or a Live director, offers you the means to transmit or retransmit your event.

We film your events live and take care of their broadcasting.
Increase the visibility of your event

You thus increase the visibility of your event and make it more sustainable. From live broadcasting, broadcast on giant screens to satellite transmission between your event and a point B (without geographical limit), including Internet streaming.
Each event has its own broadcast channel
Choose, depending on your target, the appropriate distribution mode and our team will take care of the rest. Our experts are at your disposal for a free study of your needs and will be able to support you throughout your decisions.
A turnkey solution!
A turnkey solution is available to you!
including capture, recording, encoding, transmission, broadcast and the editorial control of your event.
We have recording equipment (multicamera with operators or turret cameras) but also devices for streaming or retransmission.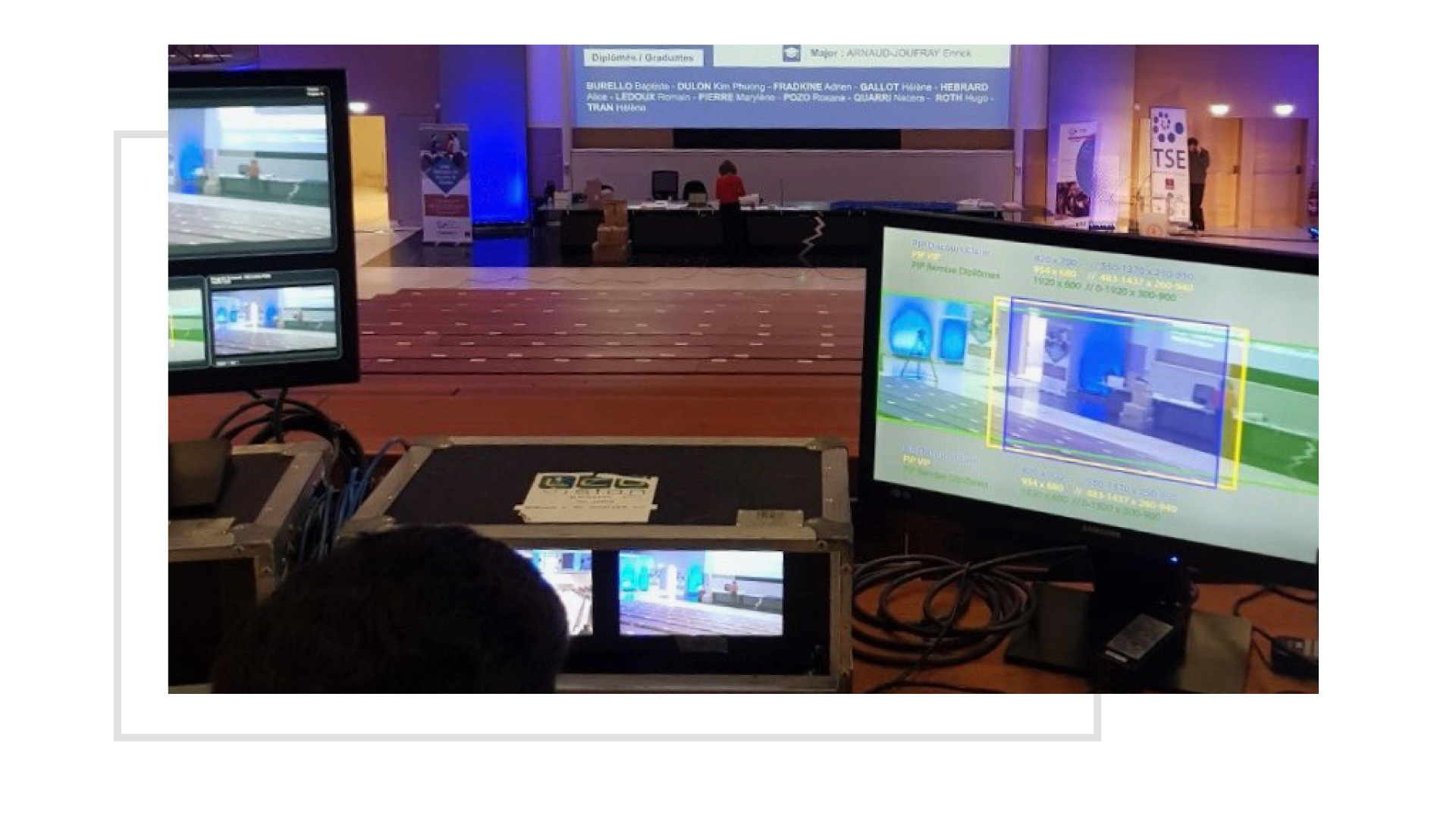 graduation ceremony tse
TOULOUSE SCHOOL OF ECONOMICS
The school Toulouse School of Economics under Prodigima deals with audiovisual production and delivery for the graduation of their Masters and audiovisual technical delivery of the conferences of the school.
For the 2017 edition, Prodigima took charge of the Live technical delivery of the ceremony (lighting, sound, capture, live broadcast by multi-camera video projection, recording etc.) and the production of a Teasing film for the promotion of school.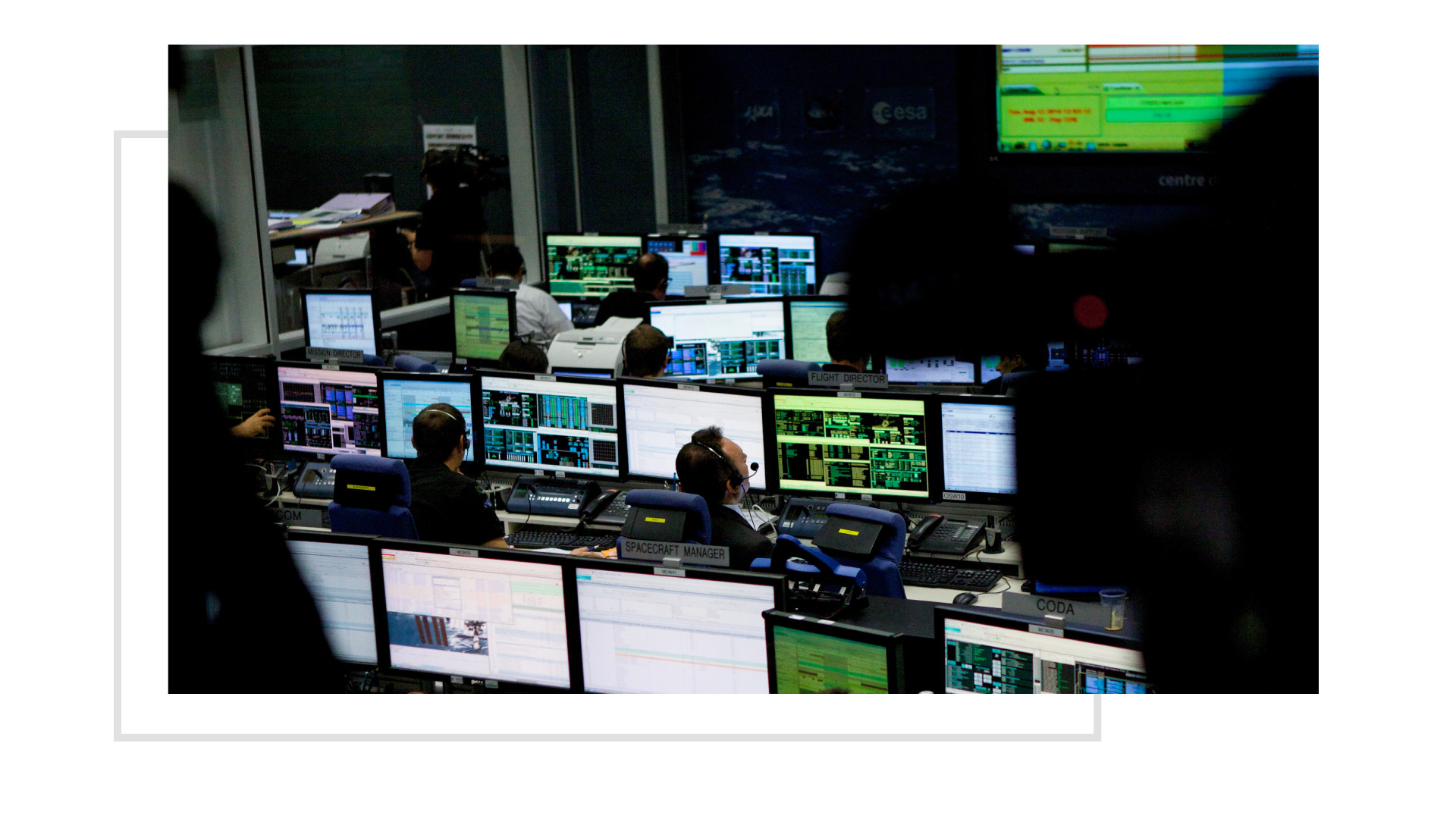 video transmission - docking atv-5
CNES
This CNES DOCKING ATV-5 program was supervised and written by Prodigima. Its implementation, entrusted to Master Films, brought a novelty in this kind of program. Prodigima is proud to have imagined a multi-channel program broadcast live on Youtube, thus allowing Internet users to switch between the different "Live" cameras: control room, comments, topics, live shots from space and the ISS, 3D Live animation of the trajectory of the ATV. A great success. An unpublished show on the docking of the fifth and last European cargo ship at the International Space Station.
Prodigima also produced the subjects and duplexes broadcast during the show.
Our team, specialized in
content creation

, enriched and supervised by

professionals

from various backgrounds (journalism, directors (sport, event, tv, documentaries, etc.) is available to all your events to

feed

their content.

& nbsp;

From the journalistic subject, to the animated voice over or the animator, through jingles, animated films, interviews or live duplexes, our team takes care of the creation of the decided content upstream when establishing the driver.
During your events on your products, your values, your projects, your needs etc.
On your company, your projects, your ethics etc. (during an inauguration or a product launch …)
By communicating, the ideal way to unite your partners
Your prospects and your customers with new events
interactive production airbus
LCD VISION
At the request of Airbus ACJ, LCD Vision and Prodigima co-produced an interactive film for the ACJ Forum 2019 conference in Singapore.
A production featuring Airbus staff in a "cloud" environment in the form of a hologram, interacting with an animation on stage, during the projection.
This projection of a very particular format, 5400p x 1080p, is distributed by means of 3 retro-projection laser projectors.
This production will have required a month of 2D computer graphics and the shooting of sequences "interpreted" in the studio, with a particular device, on 15 linear meters of background of incrustation and simultaneous camera movements with the character.
flight safety – harry nelson
LCD VISION
Executive production of a 4K wide screen film, on behalf of Airbus, under the direction of LCD Vision. An unprecedented interactive presentation, produced on a green background, to embed the speakers in a futuristic space environment. Our team has processed and popularized the information, created 2D infographics for the dynamic display of the presentation and created a 3D spaceship cockpit environment.
the night of mapping
PRODIGIMA
Sample film to express our abilities to produce and perform 3D Mapping services. Prodigima and LCD Vision organized The Night of Mapping to invite customers and partners to a convivial evening, punctuated by architectural projections on an industrial building. A real success, to relive in pictures!
el niño – à l'endroit, à l'envers
MASTER FILMS FOR LA CITE DE L'ESPACE / QUAI DES SAVOIRS
The company Master Films and Prodigima have jointly responded to the city of space's offer for the realization of an exhibition on the theme El Niño. Master Films was prime contractor for this exhibition and Prodigima was in charge of creating and producing the content. Our team has written the scenario of this dual-screen animation, video-projected simultaneously and interacting on the floor and on a wall. With a spatialized sound and a response between the projections on the ground and the images of the wall, this presentation is an unpublished tool of popularization on the El Nino climatological phenomenon. Presented in preview, in the biggest museum of Colombia, then at the quay of knowledge in 2017, El Nino – In the place, upside down is the proof of an effective and successful collaboration.
implementation
In partnership with LCD Vision
event management
Prodigima takes care of the Event Management and the Delivery of your event.

The deployment of forces on the ground is not overlooked by our teams. It is done upstream, during and after the progress of your project in order to offer you a turnkey solution.
Upstream our team takes care of the Installation, the assembly and the material tests and always offers you a technical spinning to qualify and prepare your event as well as possible.
We manage the capture or live broadcast during the event and also the handling if necessary. Once the event is over, we move on to the teardown step. Our teams restore your reception area to its initial configuration.
human and operational resources

We select the team of professionals and the most suitable equipment for your needs.
In addition, we make sure to enhance communication with our customers during the course of your event. Whatever the field of intervention, our goal is to offer the coordination of the best technologies and professionals in order to create a successful and memorable event.
club réussir's annual evening
CLUB REUSSIR
Prodigima and LCD Vision co-produce the audiovisual production and production of the Club Réussir events. Content design, video projection, multicamera retransmission, recording and editing of an event film reporting events.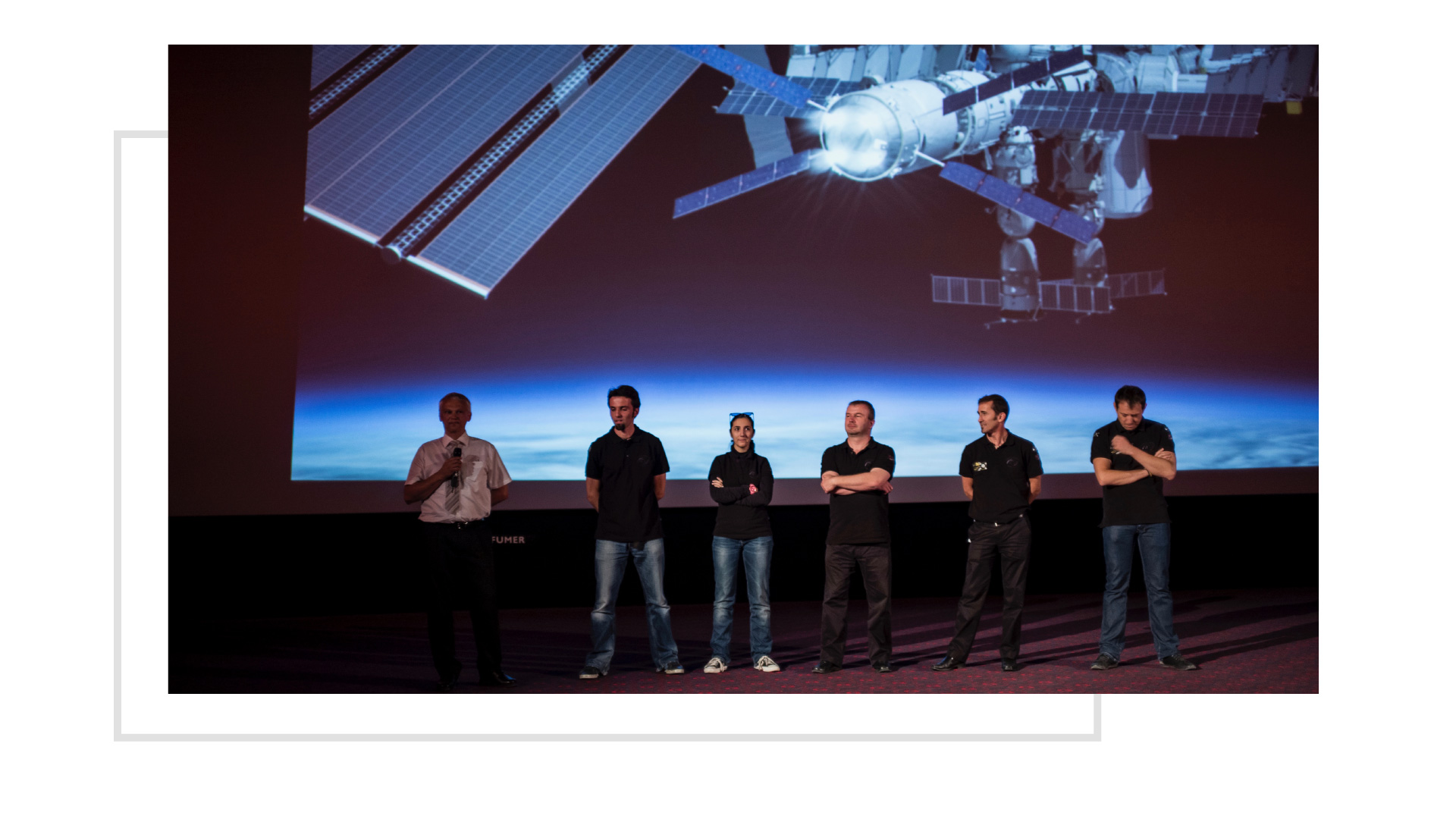 gravity premiere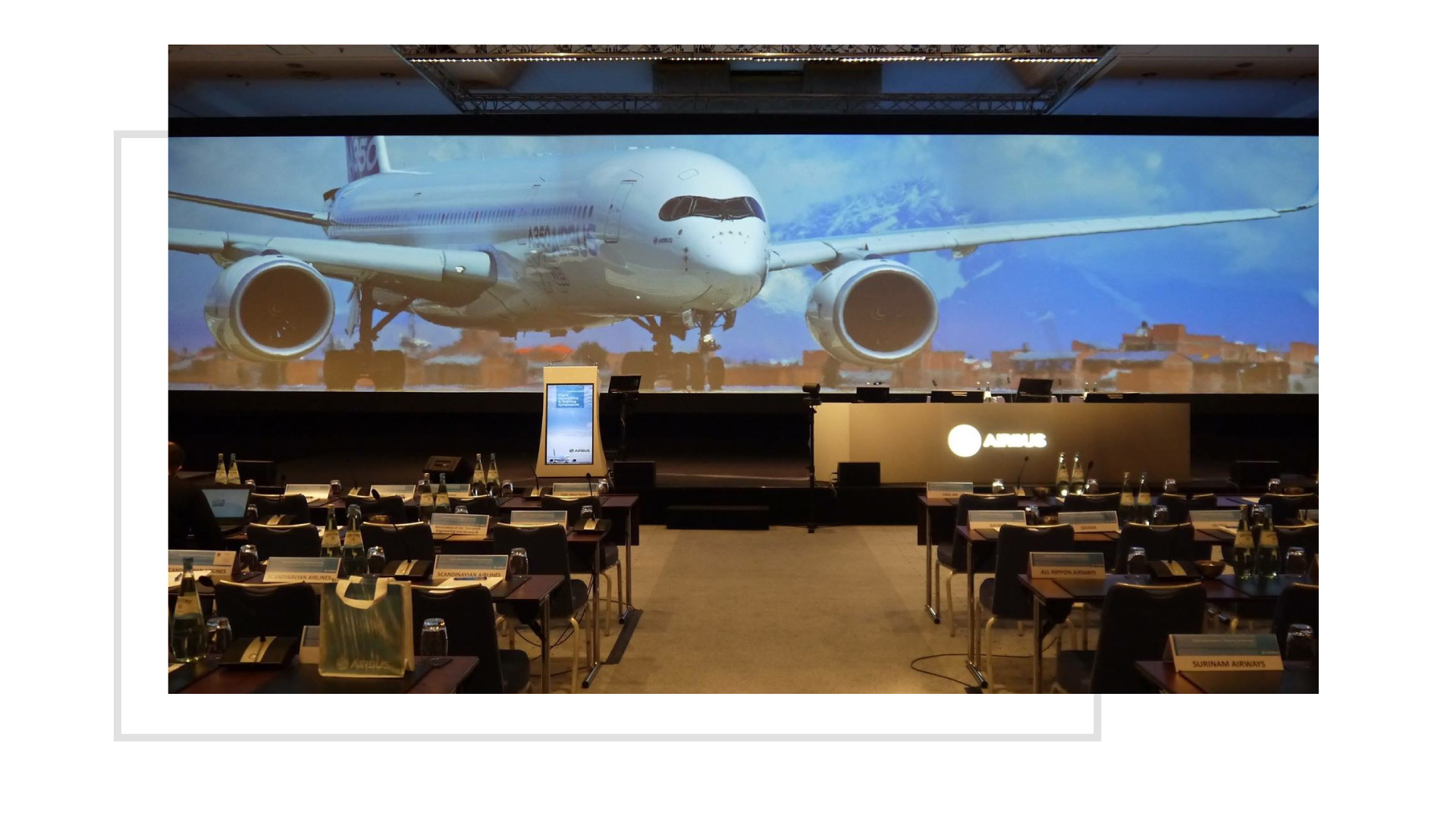 airbus