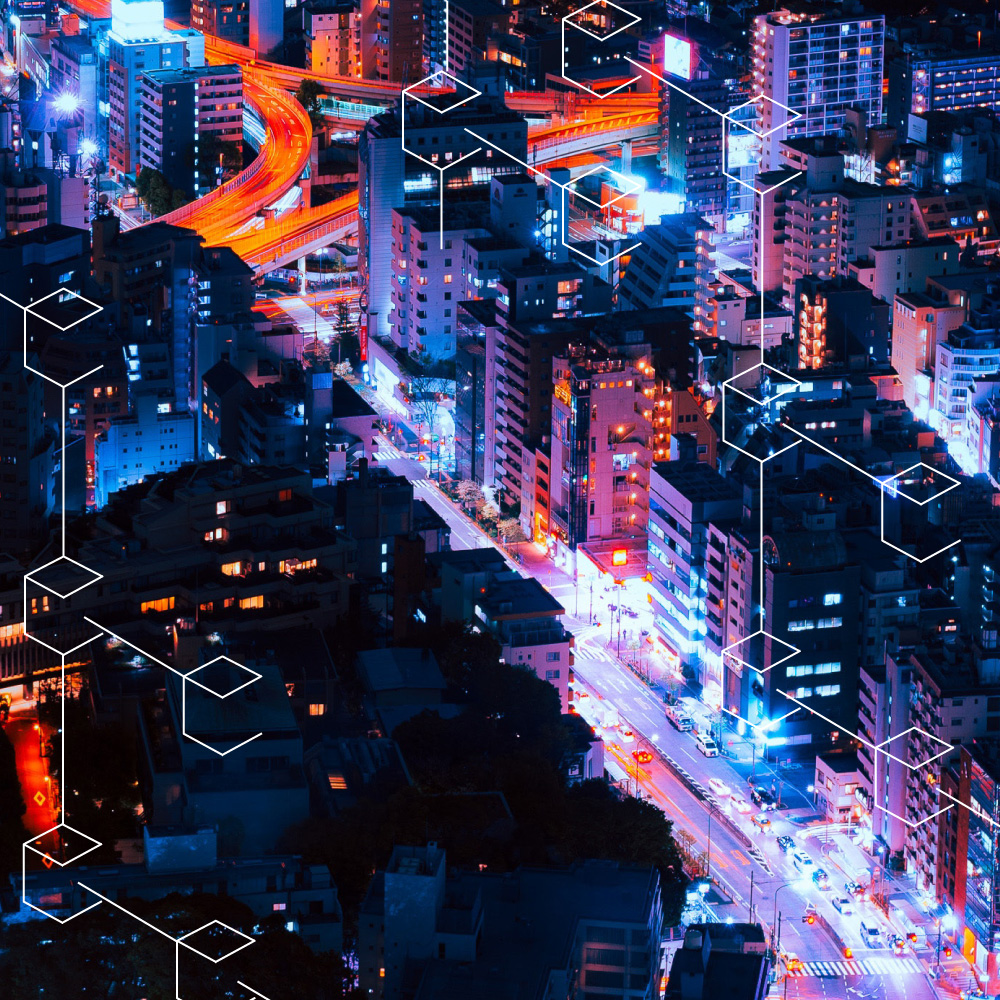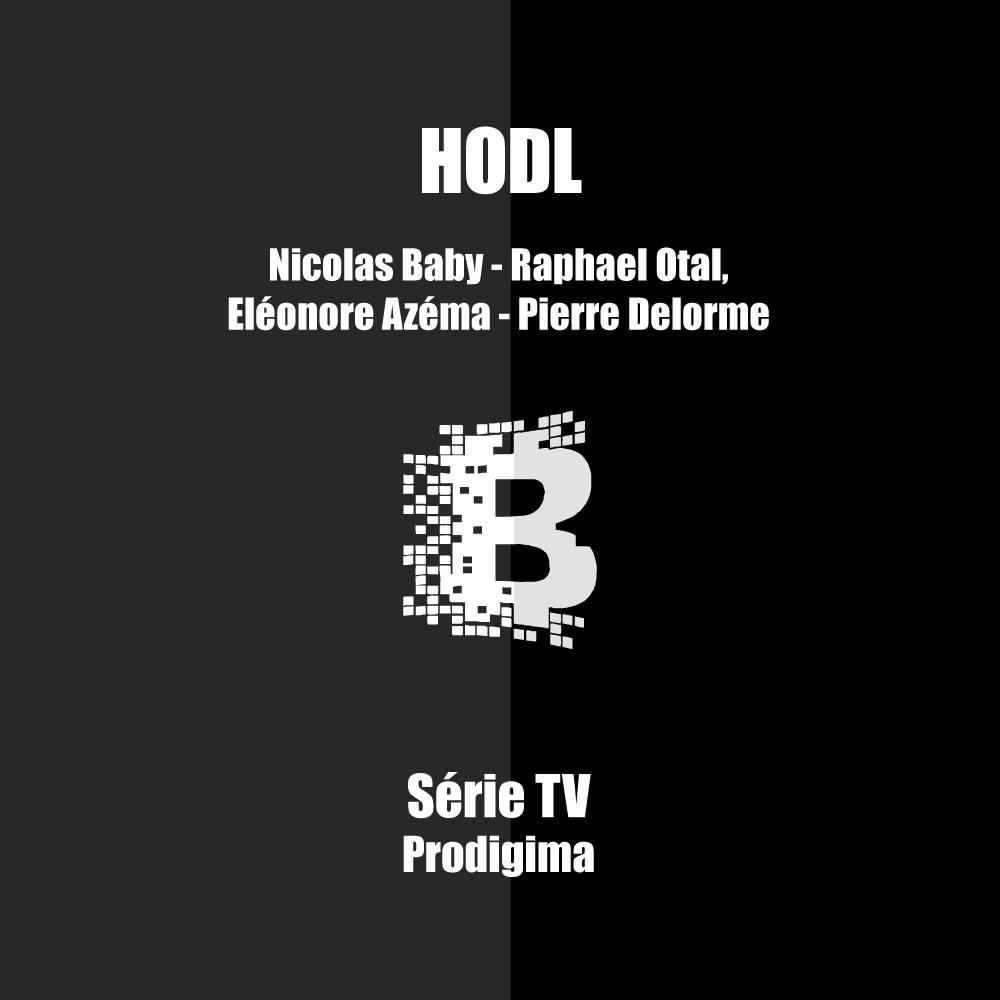 Série TV

• 8 x 52 minutes
Authors : Nicolas Baby, Raphael Otal, Eléonore Azéma, Pierre Delorme
Production : Prodigima & Ebene Films
December 16th of 2017, the Bitcoin reached its historical peak: 20 000$ / each. Madness takes over the economy and computer environment. Everyone talks about one thing only: the famous cryptocurrency and its impact on our future lives. However, the incoming technological revolution is not due to the creation of cryptocurrencies, but of the Blockchain, without which they wouldn't exist. A few lines of code are going to change the world.
Read more
But between Tuesday 19 and Friday 22 of December, the Bitcoin value tumbles and falls down at 9000$. Even though there was no warning whatsoever, the Bitcoin bubble pops and the price of cryptocurrencies started falling sharply. It's in this context that our story begins. Two weeks before the biggest stock market crash of cryptocurrencies, we are in Paris with Ed, a young girl who is about to watch her father die. A few seconds of an isolated moment, like the flapping wings of a butterfly, which will have irreversible consequences. In the shadows, a war of power has started. A war that starts with the planification of the stock market crash in the winter of 2017 and will end by the control of the individual freedom of a few billions of people. A war only Ed, our young hero, can turn around.
Fermer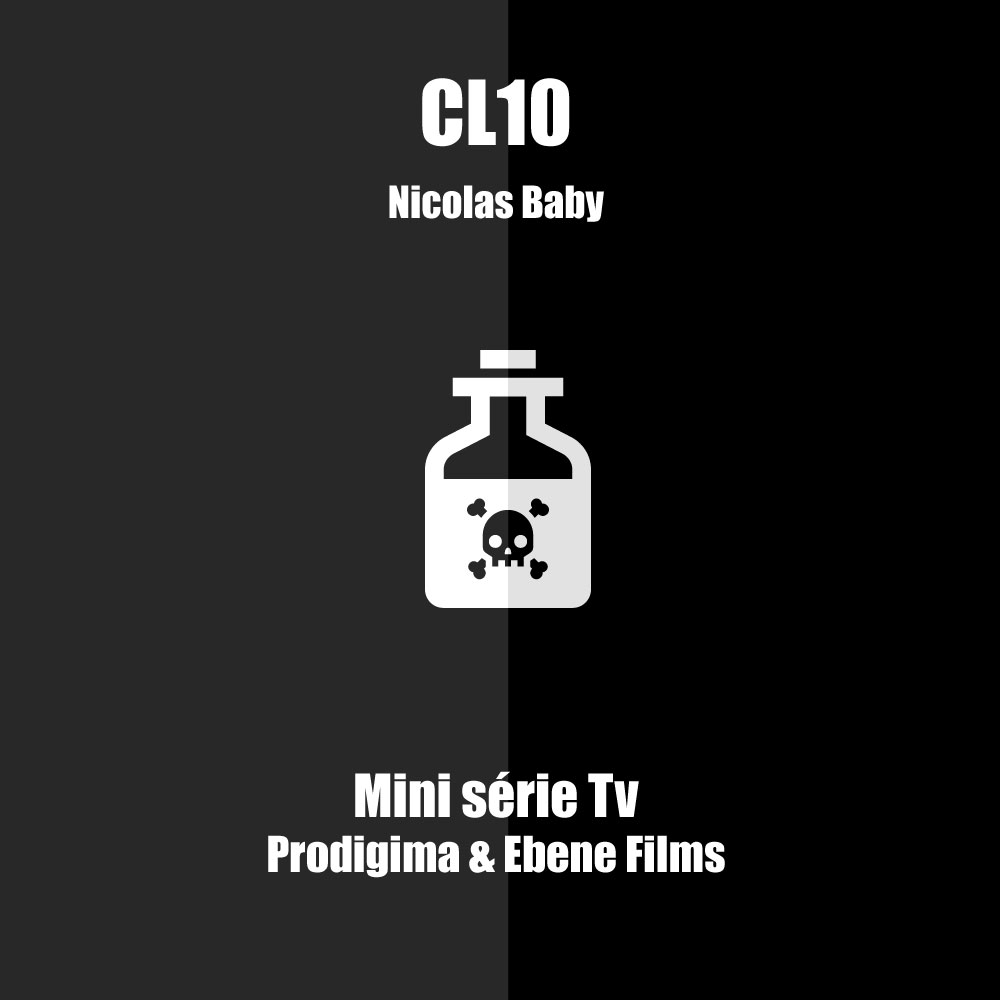 Mini TV Series

• 6 x 52 minutes
Author : Nicolas Baby
Production : Prodigima & Ebene Films
1996
Thibault, a young Lyonnais who just graduated in agronomy, is going to do his end-of-studies internship in Guadeloupe within the DDASS, the departmental directorate of health and social affairs. If the young man thinks of finishing his school course quietly, his meeting with Andréa, his internship partner, and Firmine, a former worker on a banana farm, will upset his plans, his vision of the West Indies and his life.
Read more
Together and through other protagonists, they will reveal to the world that a poison is lurking in Caribbean soil. A chemical sprayed for twenty years by humans and whose pollution remains one of the most important health scandals in the history of France.
This mini-series of 6 episodes inspired by thirty years of real events is a choral series, based on the human, whose narrative thread revolves around the infernal pollution of the Antilles with "Chlordecone".
Fermer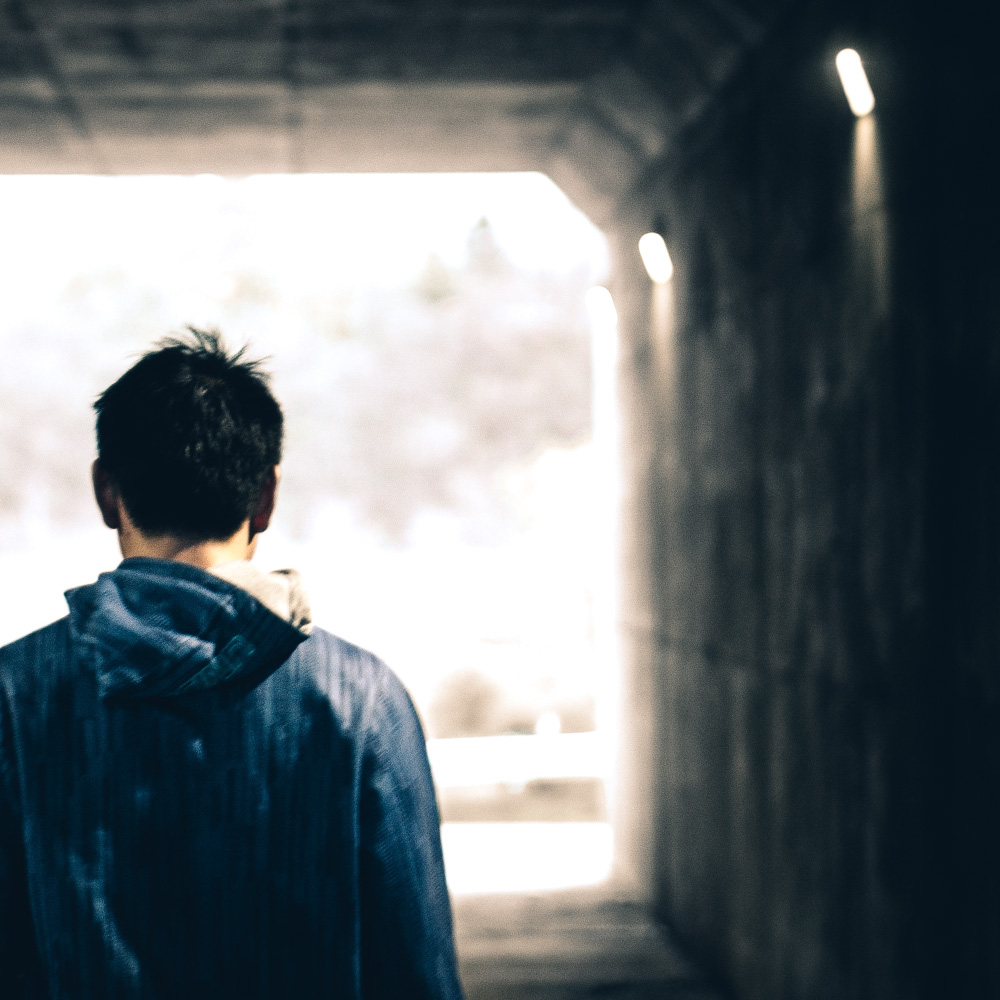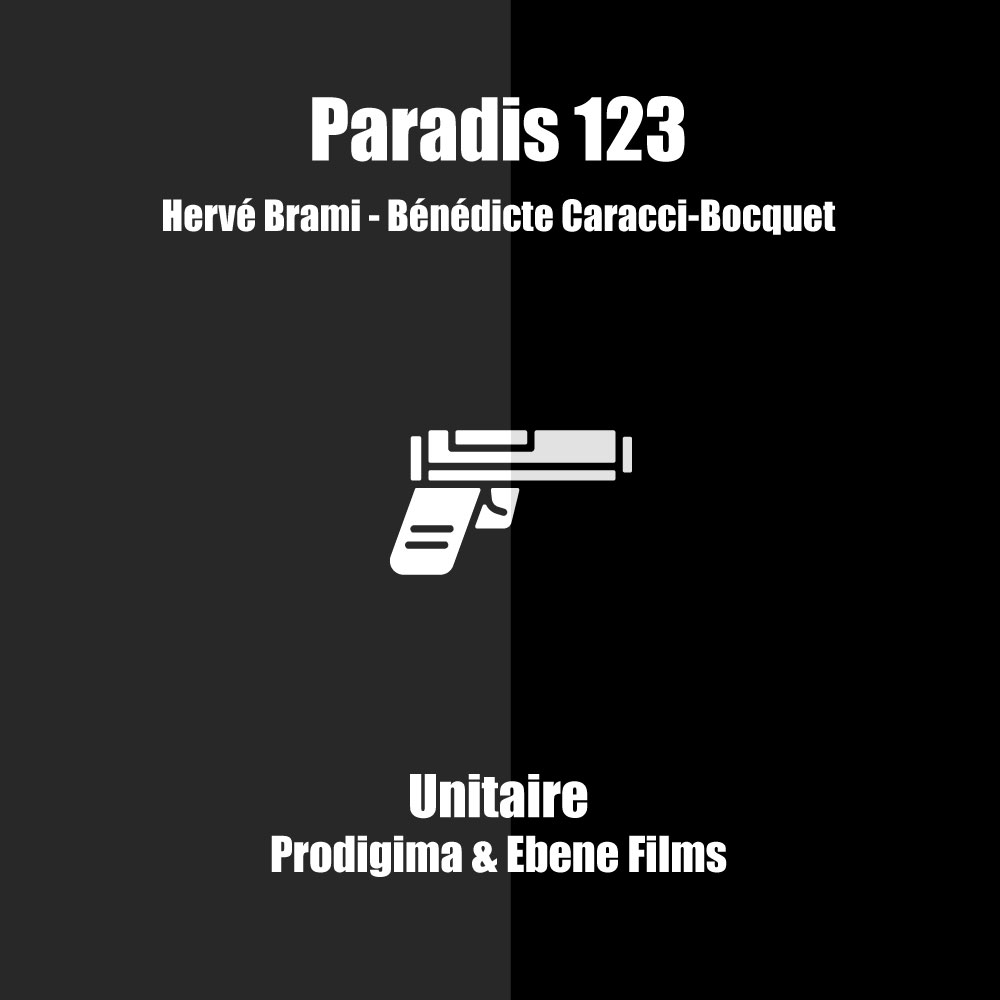 Unitary 

• 90 minutes
Authors : Hervé Brami, Bénédicte Caracci-Bocquet
Production : Prodigima & Ebene Films
PARADIS 123 is in the pure tradition of thriller. It features a duo of cops in the heart of a vast drug trafficking network that runs between the north of France and Holland.
The "crime thriller" genre creates an ideal, rhythmic, deep, extroverted, multi-stage context to anchor the story of this man, Karl Keller, in search of an alleged son of whom he knows nothing; this son who acts as a mirror effect on him, and by ricochet effect, on the relationship with his team-mate. The association of the two readings of history produces an original and meaningful unitary police force.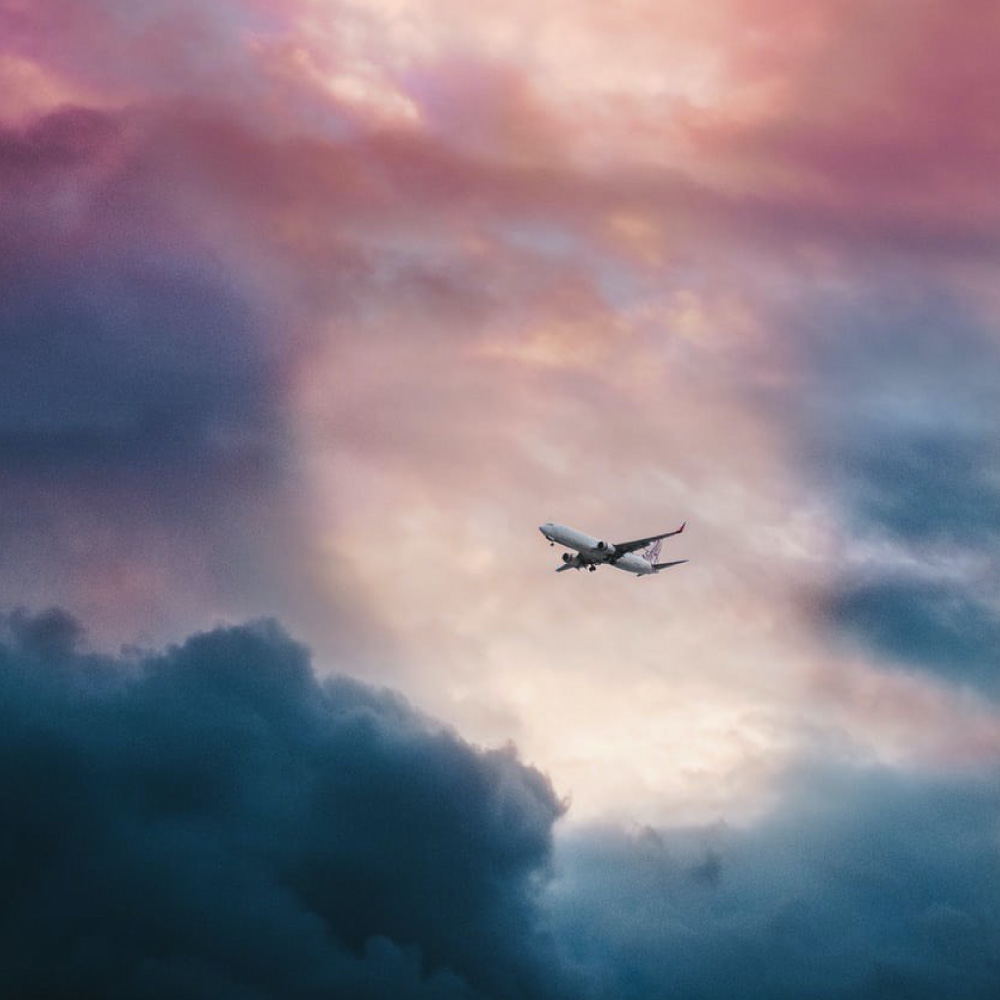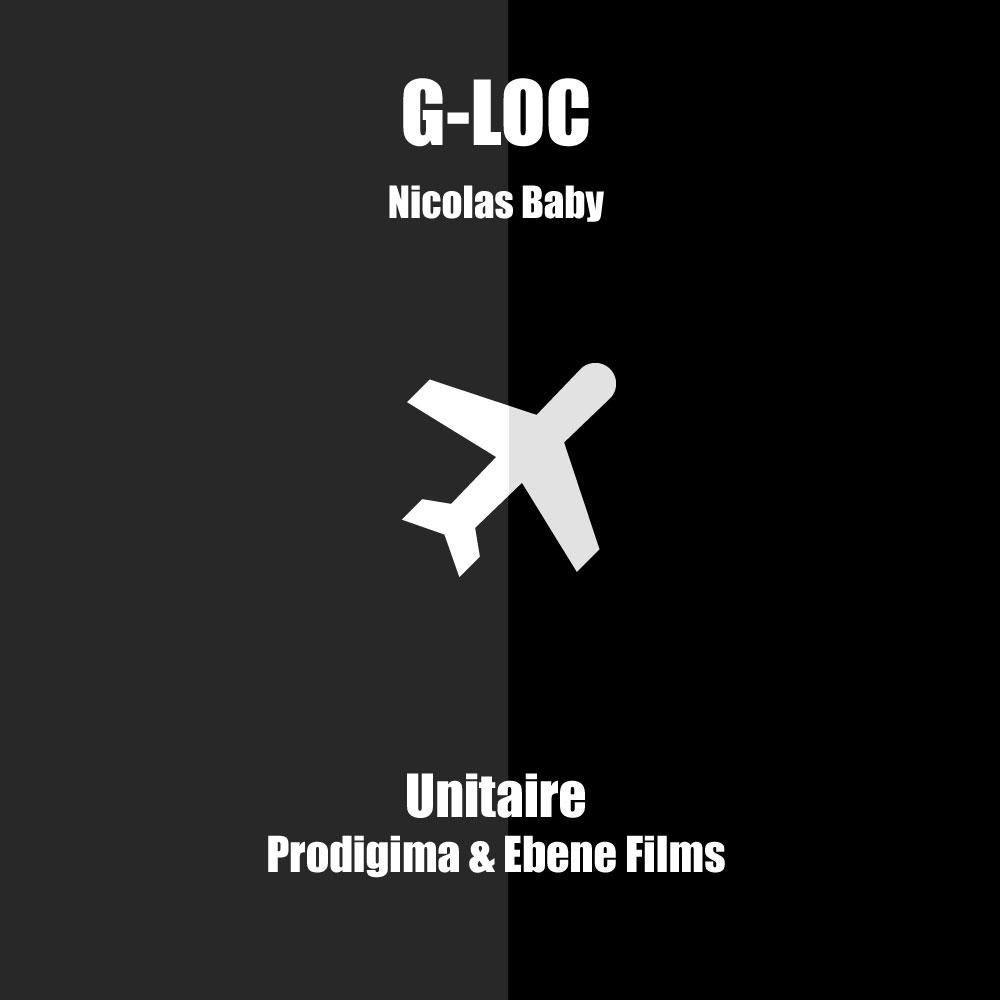 Unitary

• 90 minutes
Author : Nicolas Baby
Production : Prodigima & Ebene Films
When the two officers of the BEA (Bureau d'Enquêtes et d'Analyses pour la Sécurité de l'Aviation Civile), Bérangère Maguet and Cédric Audevard retrieve the file for flight EF8552 from the Ministry of Defense, they know that this case is without any nullity. one of the most complex and mysterious in the history of French aviation.
Lire la suite
On May 29, 2021, flight EF8552 Paris – Moscow of the Franco-Belgian company Euro-Flight took off from Roissy Charles de Gaulle airport at 11:45 p.m. with 102 passengers and 8 crew members on board. At 01:08 UTC, the aircraft gave a distress signal. The control tower receives alarming remarks from a flight attendant. She, and everyone on board, appear to have suffered an inexplicable trauma. The panic is at its height. No one knows who is in charge. At 2:30 a.m., the plane deviated from its course and entered Russian airspace dangerously. The plane is now a threat. The hunters are sent. At 2 a.m., gunshots broke out on board the plane and at 2:20 a.m. it disappeared from the radar. If all blames Russia, the events leading up to the crash are still unexplained. Aided by a top-secret virtual immersion program driven by artificial intelligence; the two BEA agents will be able to materialize within the flight EF8552 to understand the reasons for the crash and avoid a major political crisis. But will what they discover be more important than the lives of the passengers?
Fermer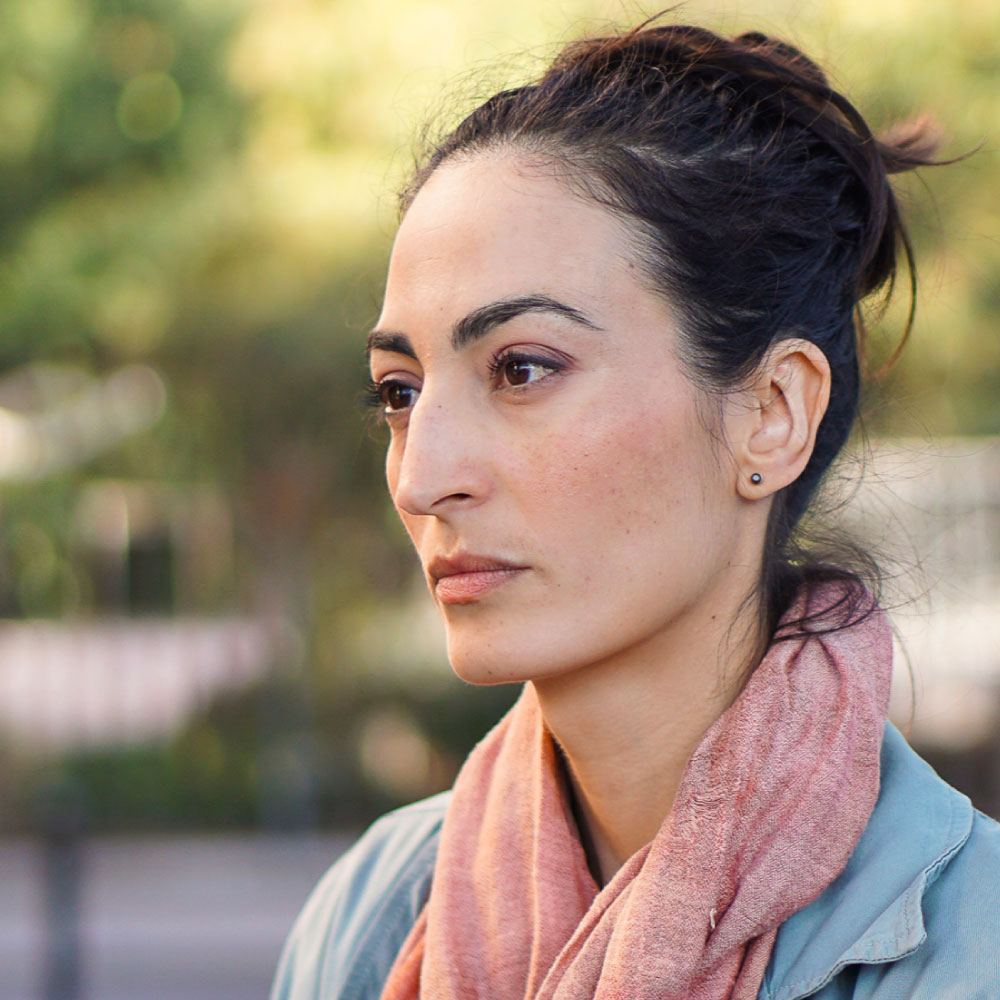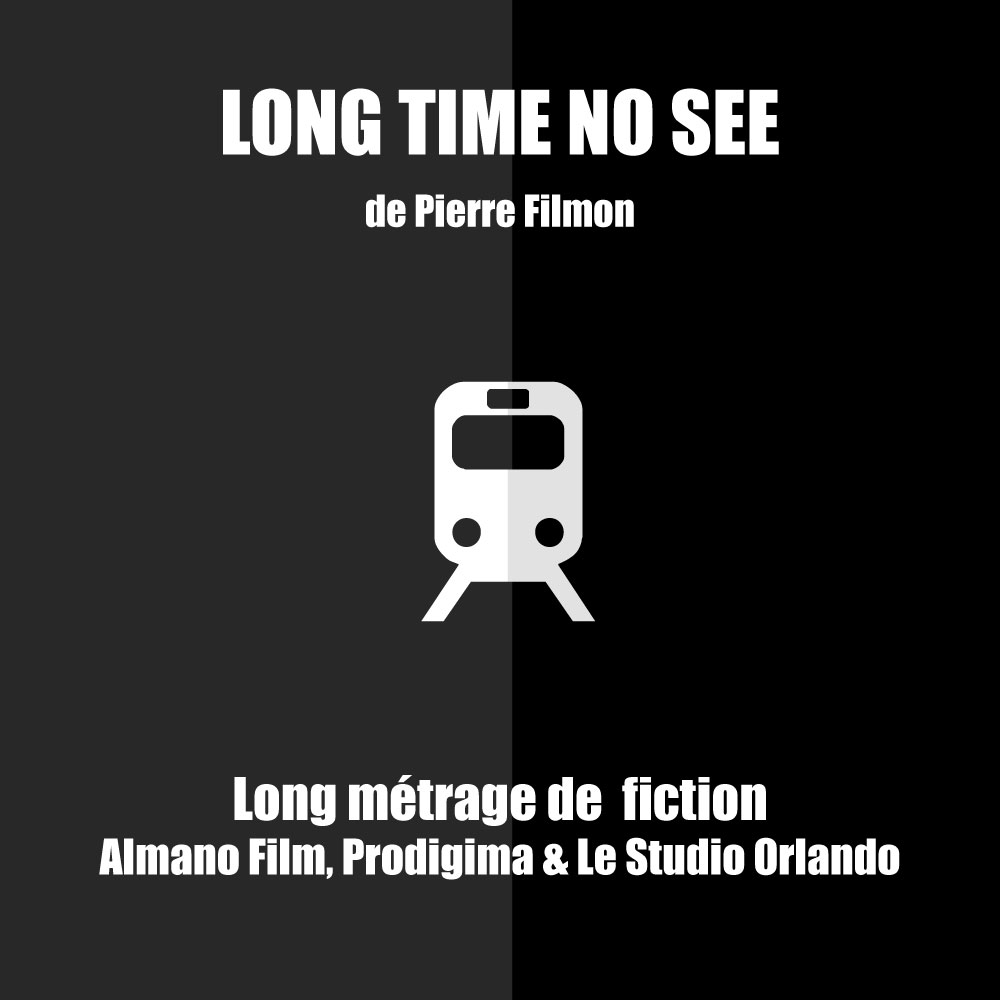 Feature film

• 80 minutes
Author : Pierre Filmon
Direction : Pierre Filmon
Production : Almano Film, Prodigima & Le Studio Orlando
With Laëtitia Eïdo, Pierre Rochefort, Ronald Guttman & Estéban
Nine years ago, they had a brief love affair.
Today, they cross each other on a station platform, between two trains. He arrives, she leaves. They have eighty minutes to take stock of their lives, face to face with their truths and memories. This is their last chance.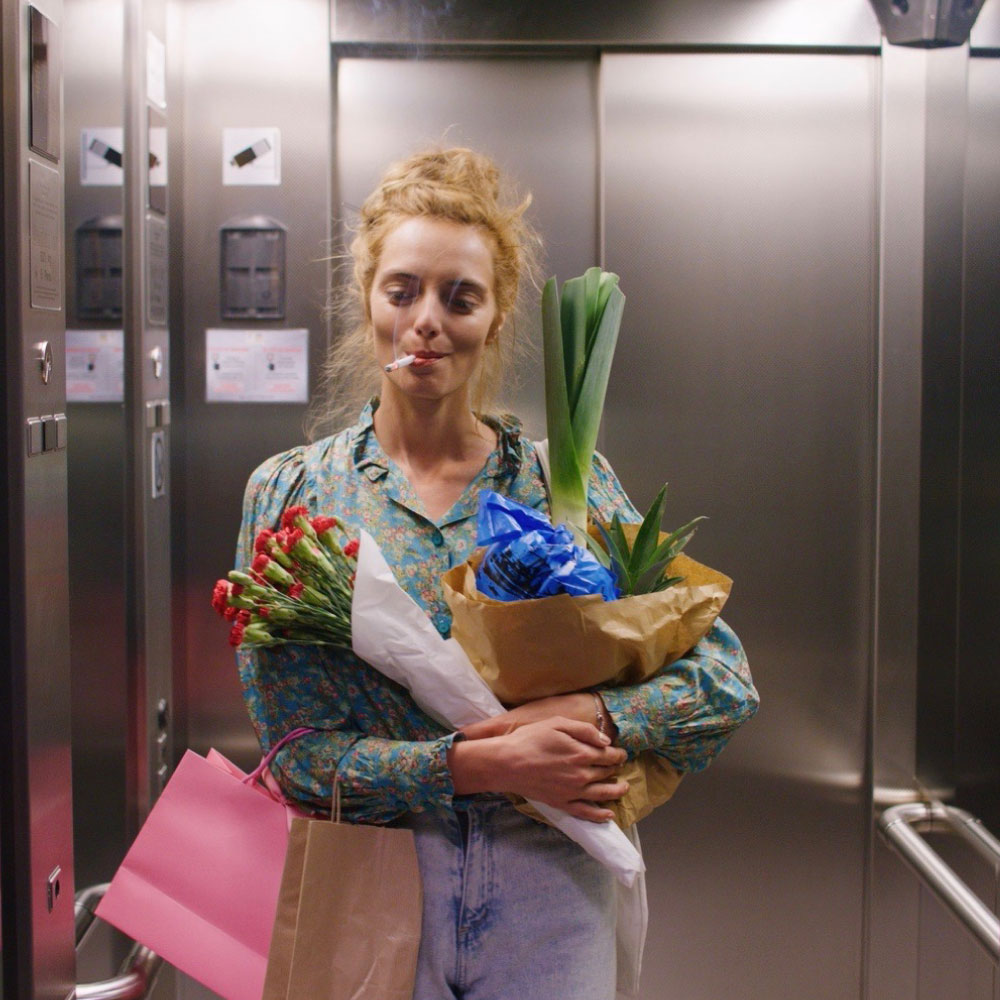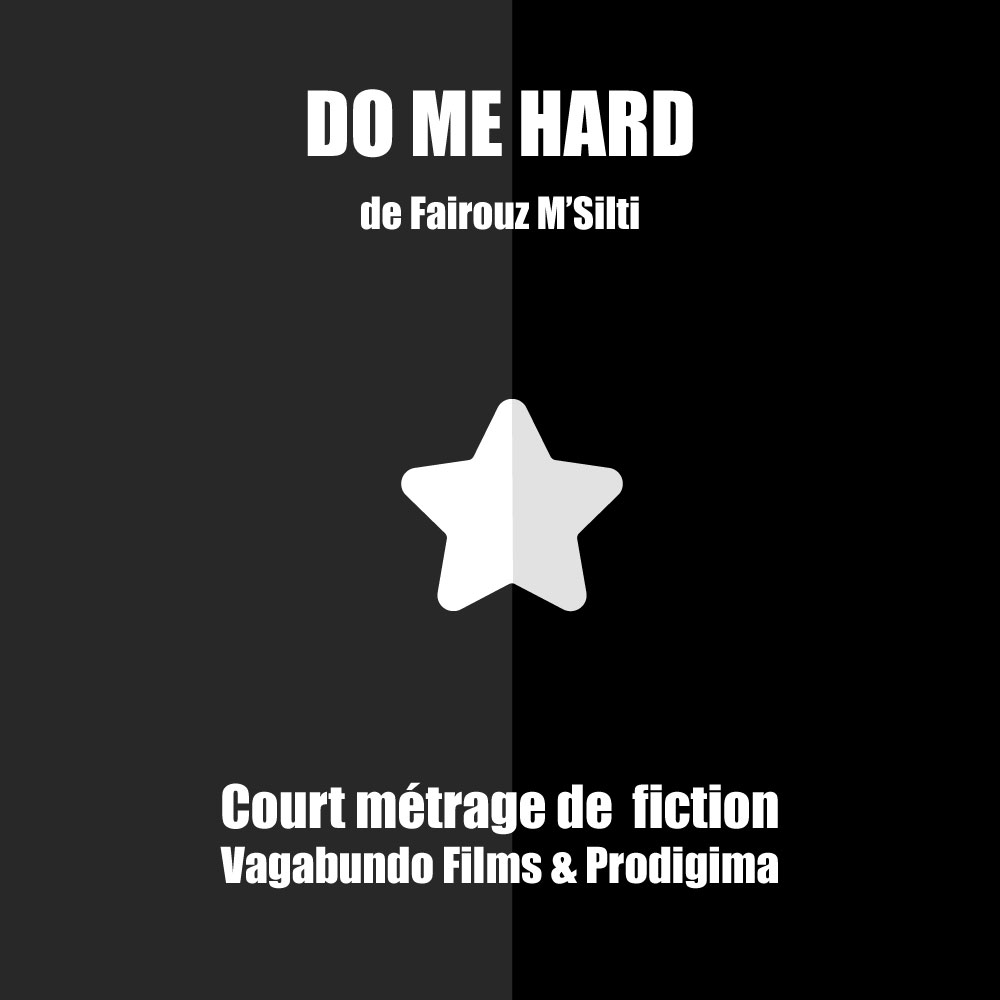 Short fiction film

• 26 minutes
Author : Fairouz M'Silti
Direction : Fairouz M'Silti
Production : Vagabundo Films & Prodigima
Anouk, an extroverted actress with an assertive character who does not meet with the success that she deems to be her right; and Sima, a reserved and pious student, and a practicing Muslim, are nearby but have nothing in common. Except for the worship they both do without their knowledge to pop star Beanie Sparks …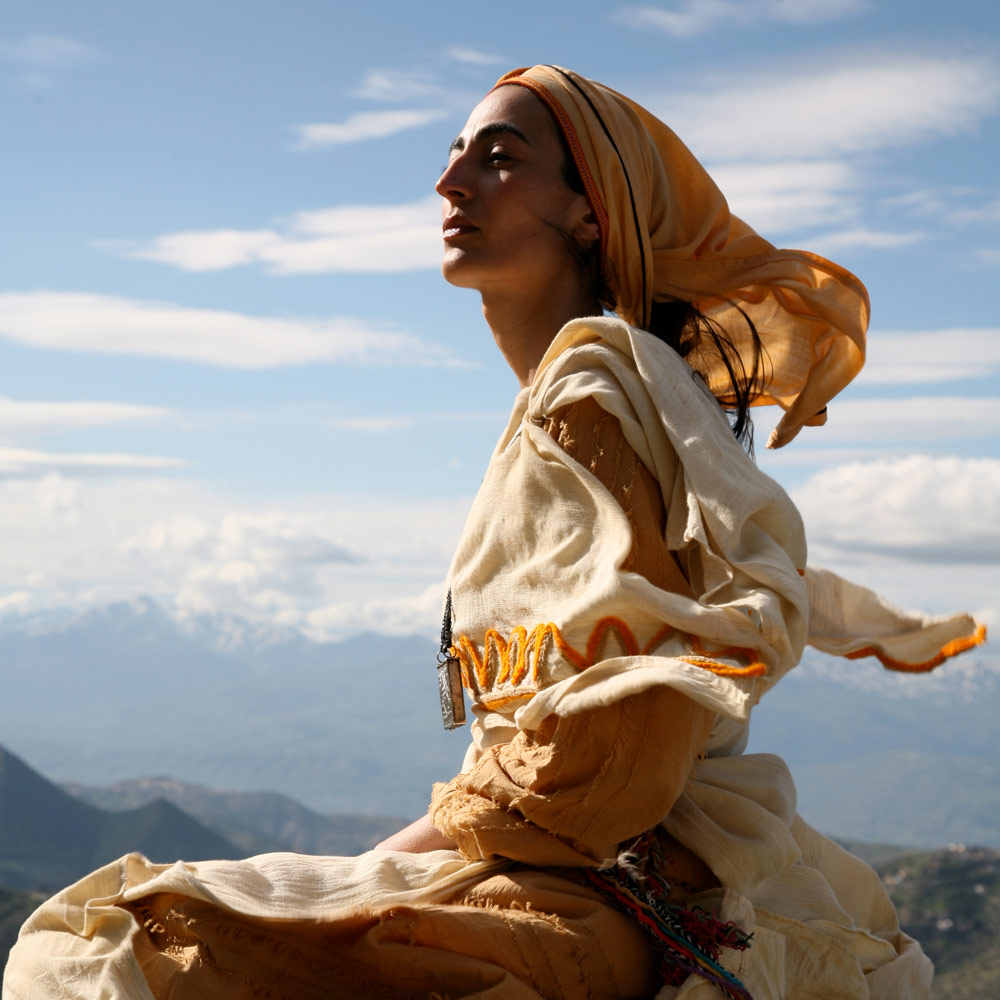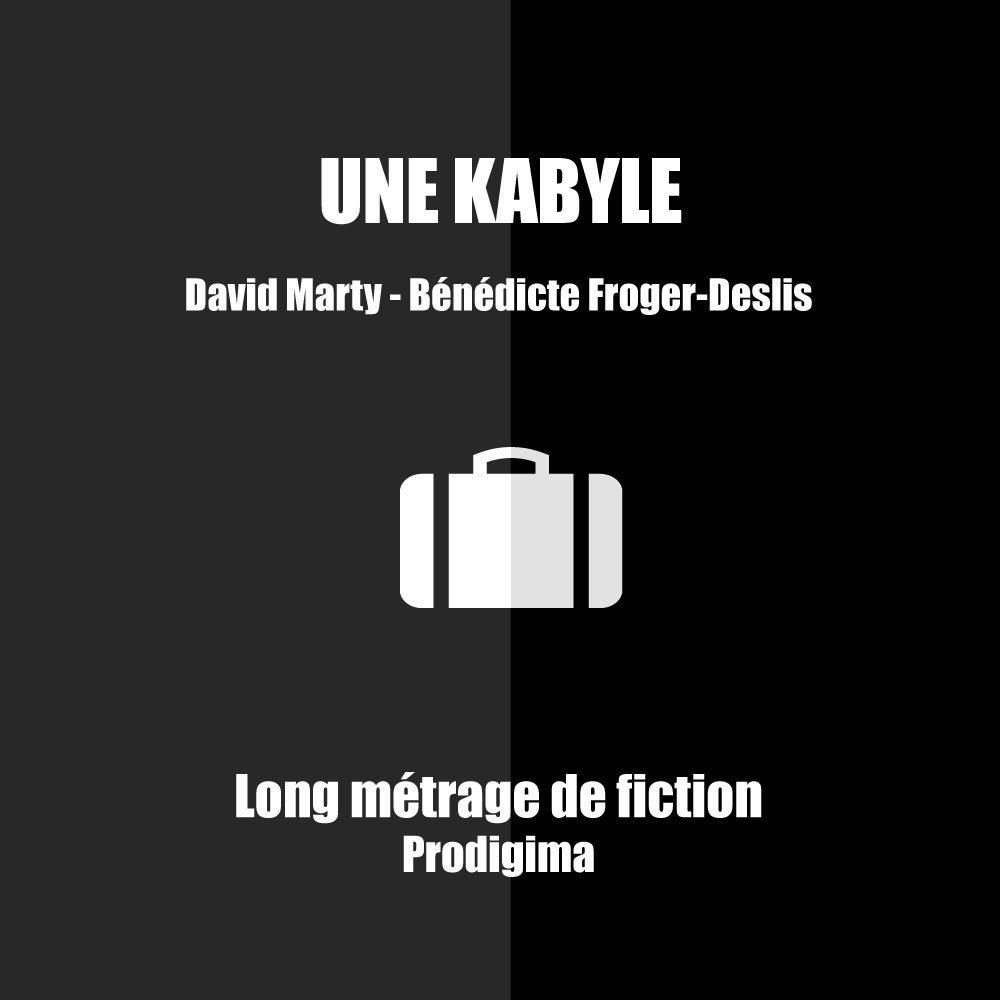 Feature film • 90 minutes
Authors : David Marty – Bénédicte Froger-Deslis
Production : Prodigima
Born in Kabylie in 1932, Fatima arrived in France at the age of 23, fleeing the war ahead, with her husband Saïd and her granddaughter, Zineb. Far from her native land, without speaking the language, she discovers a new life of which she learns to decipher the codes, in spite of the thorny context of the sixties. Encouraged by Said's protective support and the kindness of her new surroundings, Fatima breaks through the obstacles with the grace of a gazelle, with courage and confidence. With her husband, she builds the foundations of a family based on solidarity, respect and integration.
Lire la suite
This positive film unfolds the life of Fatima like a Berber carpet, like the making of a burnous. It is a true hymn of love to France, posed by the look of a woman, through a passage of French history still little treated in the cinema. At the moment of current debates on immigration, 'a Kabyle' is a message of hope to all those who are entering a new turn away from their native land.
Fatima Ait-Yahia
Fatima lives in Malakoff, surrounded by her children and grandchildren. Originally Kabyle, she never denied her roots. 'A Kabyle' is his story, his life.
'A Kabyle', the book
A Kabyle is first of all a life but it is also a book, extracted from the memories of Fatima and the pen of Bénédicte. A book from the collection 'Roots' dedicated to the memory and the life-coaches of the editions 'Les lettres speckled'.
Bénédicte Froger-Deslis
Bénédicte is a harvester of words. The book 'A Kabyle' is his second biography. Novelist, she publishes three novels, the third, 'The street is my kingdom' was published by the editions 'Letters Mouchetées' in 2016. Cinephile, she learns the script of film script and co-authored with Nicolas Baby the script of the movie 'A Kabyle'.
Fermer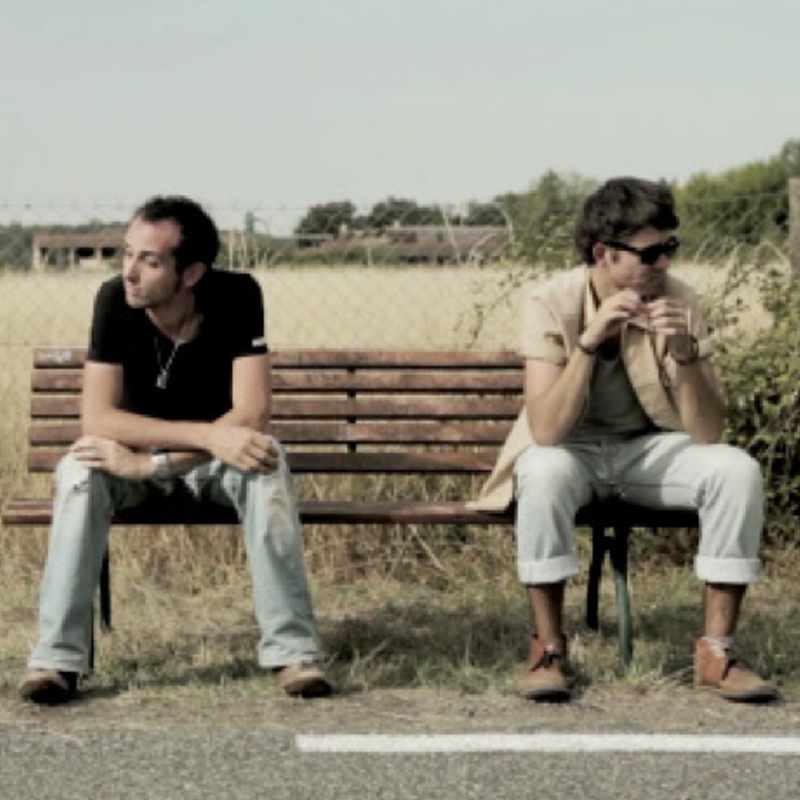 Short fiction film • 6 min 30 secondes
Direction : Noémie Phillipson
Production :
Prodigima
Jo is sitting at a fruit display on the side of a country road. He's fed up. He looks at the sun, then at his watch. He looks at the ground, the flies, the fruits.
He looks away, along the road, and sees a man sitting on a bench: Felix, looking at his watch. Jo looks at him for a long time.
Felix gets up and does the 100 steps, sits down, he rolls a cigarette …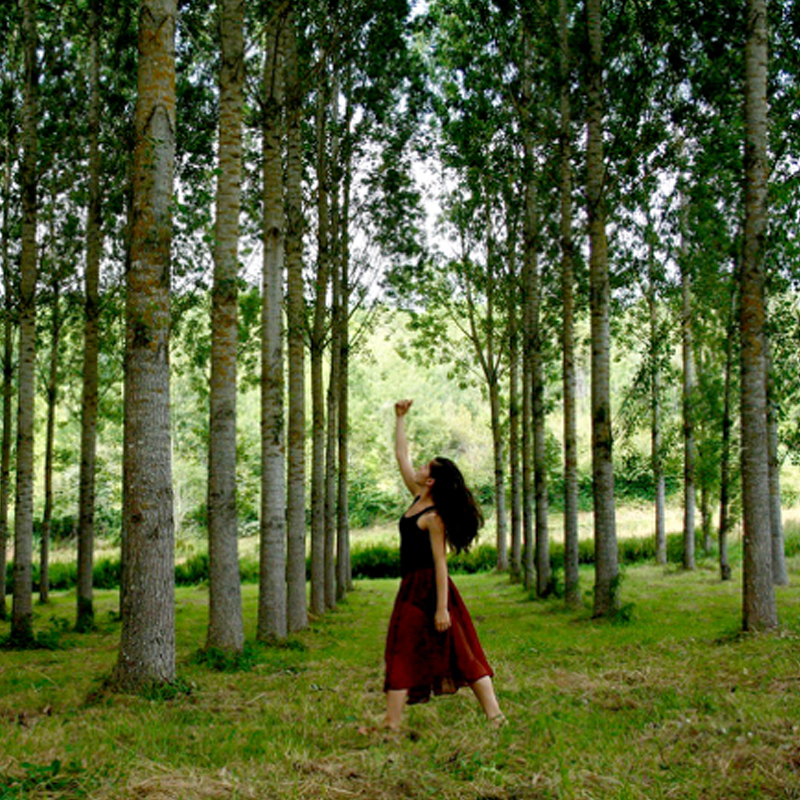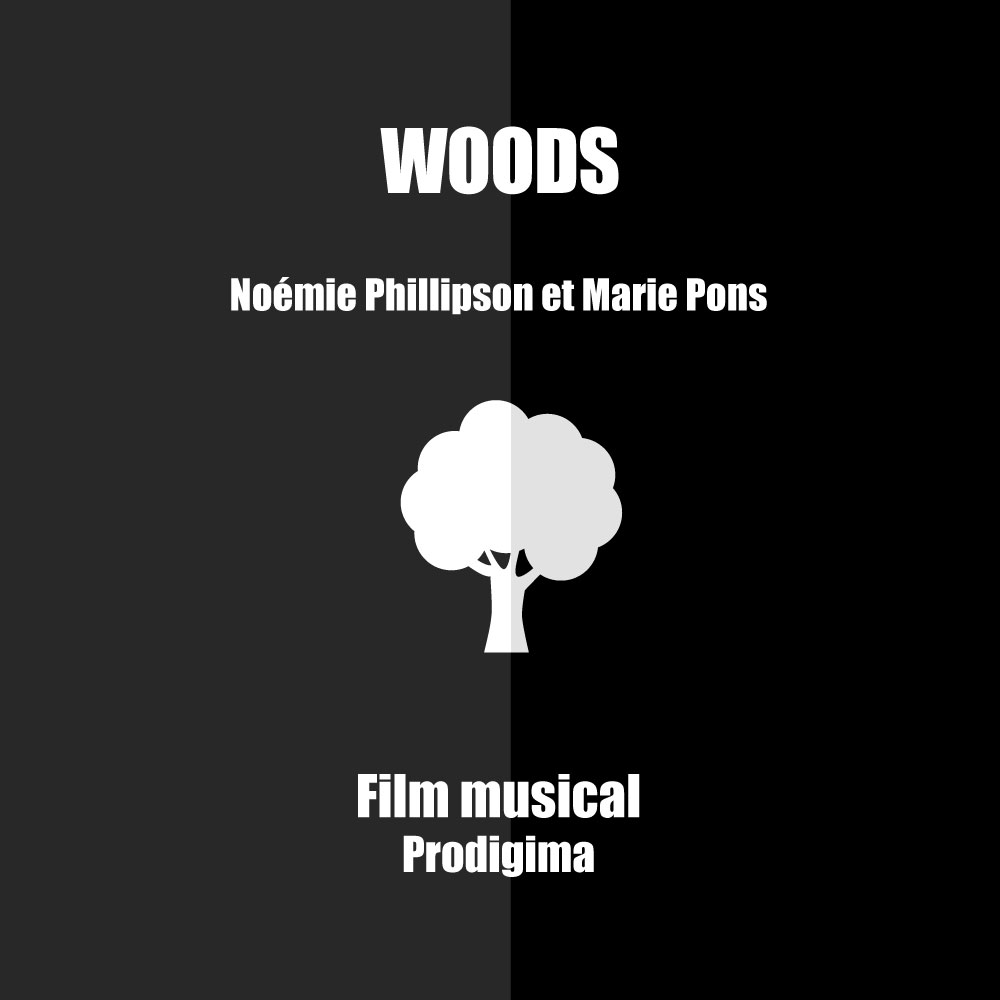 Musical movie
Direction : Noémie Phillipson & Marie Pons
Production :
Prodigima
Dawn. People dance between trees.
Who are these people ? One of them, among the others, what has he to tell?
In the lines of nature and the city, there are spaces and temporalities to surpass.
In the soft morning light, seven bodies tell a story that comes to life in the calm of the forest. A danced parenthesis, where time stretches to the rhythm of David Authié's voice and guitar riffs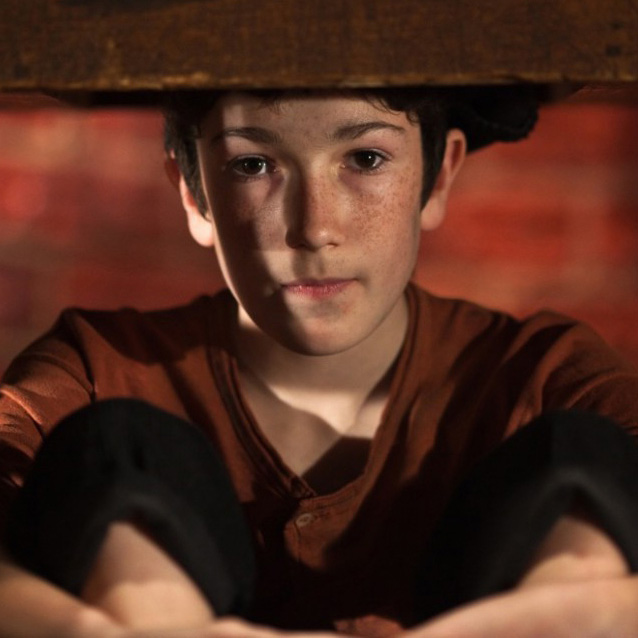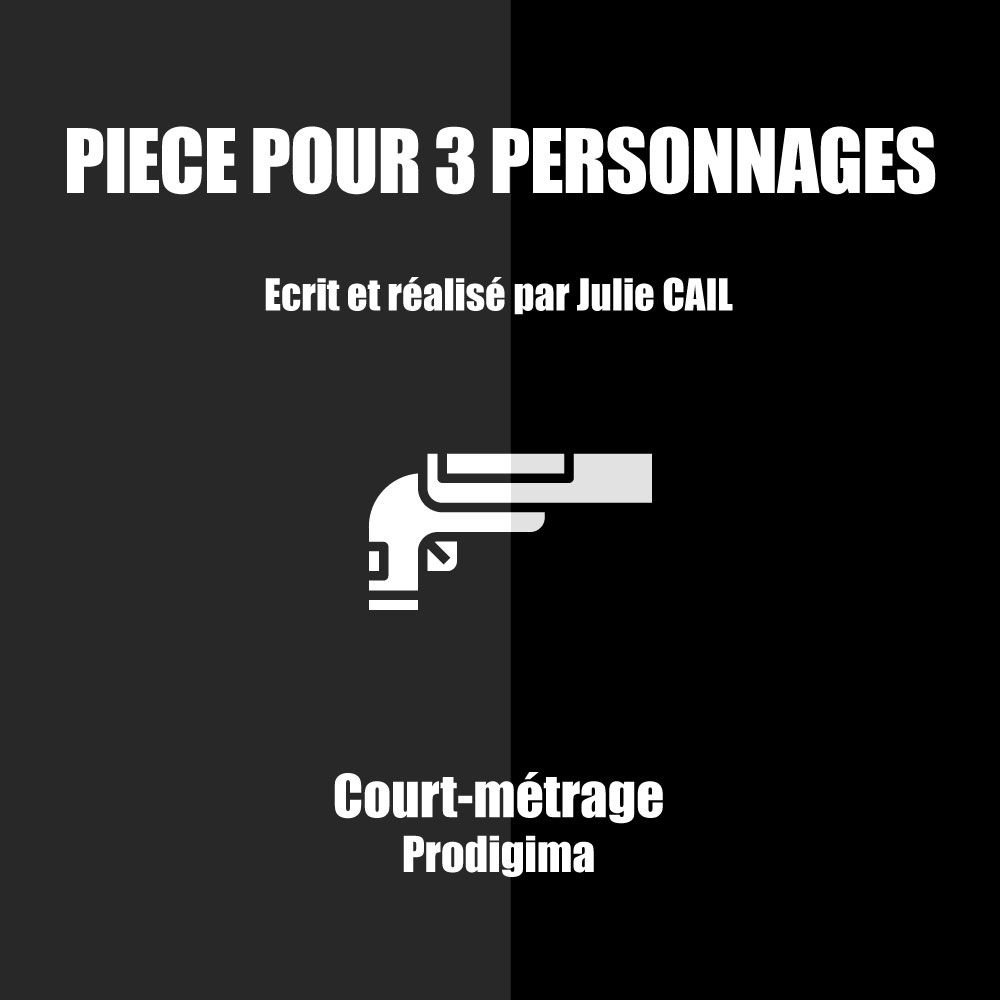 Short fiction film • 20 min
Writing & Direction : Julie Cail
Production :
Prodigima
1930. A match seller finds himself stuck in a cellar with two thugs who ignore his presence and count a fresh booty. But the sharing goes wrong: the band leader wants to give himself a more important part … While the boy, under the table, crusts with greediness in his apple, the men kill each other. The boy, finishing his apple, takes a handful of bills and goes back to the street.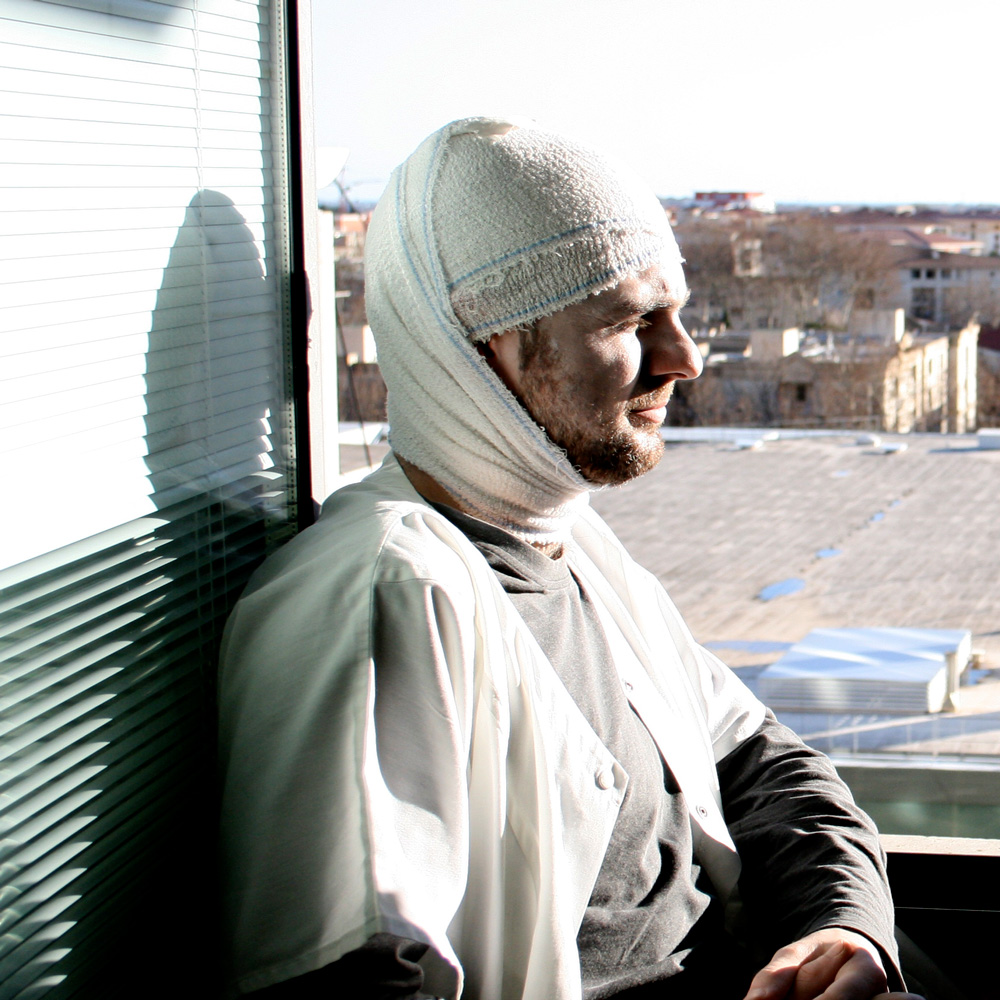 Short fiction film • 12 min
Writing & Direction : Pierre-Jean Carrascosa
Production :
Prodigima
Vincent, unhappy, in his thirties, commits suicide. He is buried far from everything.
He wakes up in a hospital room. Two men, bearing the marks of death, lead him to meet Mr. Lemarchand. The latter is working hard to find him a post-mortem job.
Vincent finds himself forced to mechanically process an infinity of documents. Driven again by despair, he still tries to flee and re-attempts to commit suicide.
Only … he's already dead.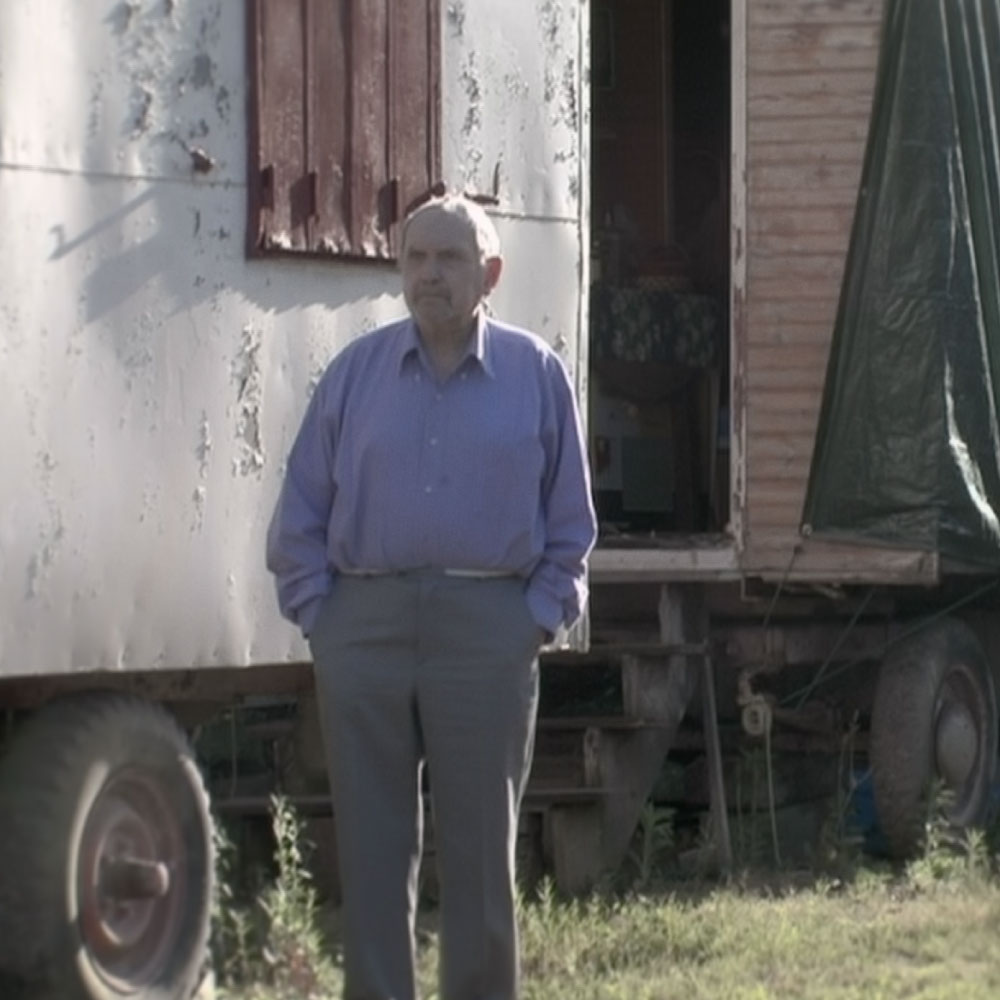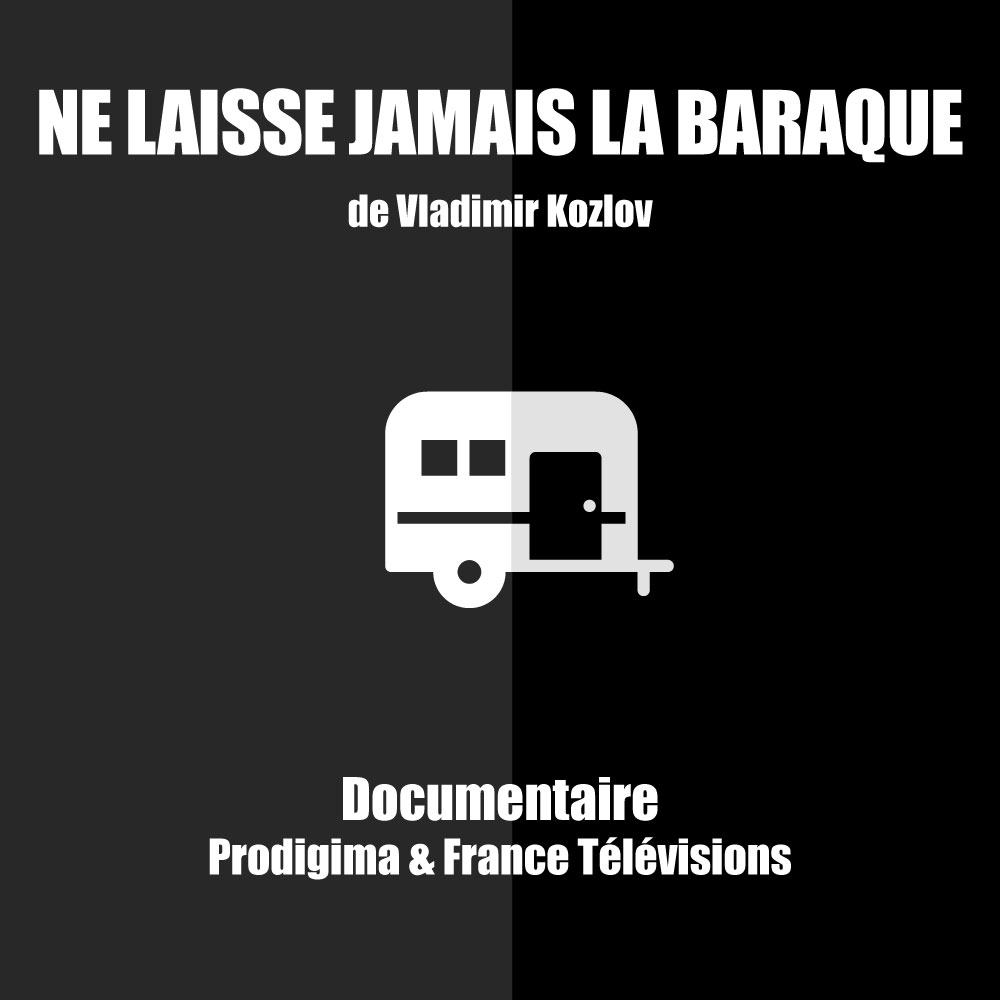 Ne laisse jamais la baraque
With the support of the Occitan Region, the National Center for Cinema and Animated Image, the Procirep – Producers' Society, ANGOA, Gindou Cinema and SACEM
Documentary • 52 minutes
Direction : Vladimir Kozlov
Production : Prodigima – France Télévisions
Jean Durozier (1922-2011), creator of the Théâtre Populaire en Occitanie (T.P.O) in 1966, was the "last dinosaur" of five generations of French traveling theater actors. It was he who, in the 1990s, welcomed the author of this film in the T.P.O and brought him on stage.
Lire la suite
Just arrived from Russia, Vladimir Kozlov discovered a humanistic, family and friendly spirit.
While since 2002 many reforms have threatened the future of small companies, this film pays tribute to one of the last traveling theater companies of the South West and its founder, while drawing a current state of play on the intermittency and theatrical culture in France.
Fermer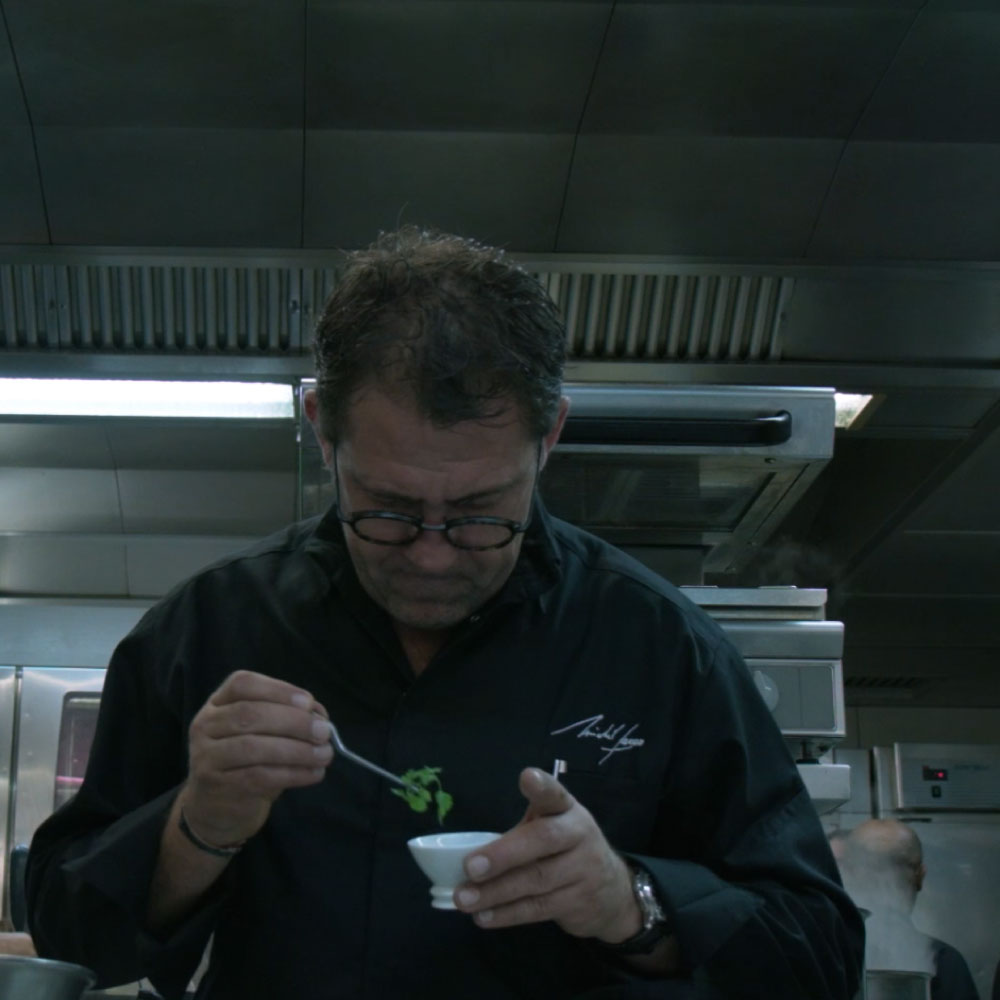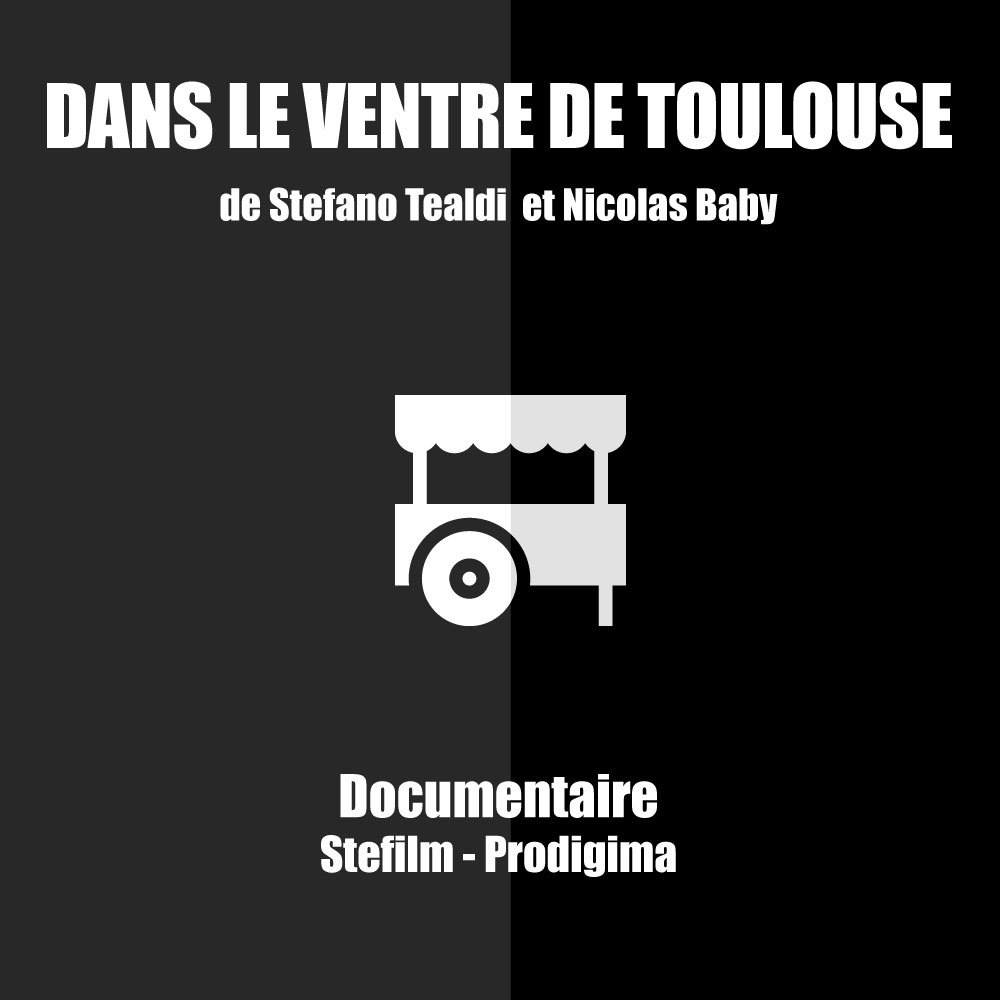 Dans le ventre de Toulouse
Documentary • 43 minutes
Distributors : ARTE, RAI1, ZDF
Direction :  Stefano Tealdi & Nicolas Baby
Production : Stefilm – Prodigima
Markets are teeming with the cities, concentrating all the character and history of a region. Today, visit Victor Hugo's covered market in Toulouse, full of regional specialties: Bigorre black pork ham, Toulouse sausage, duck confit, fresh black truffles and Rocamadour …
Lire la suite
In the heart of the Midi-Pyrénées region, Toulouse is one of the most beautiful cities in Europe, whose history is inseparable from its extraordinary culinary culture. Many typical dishes, served in restaurants around the world, have been created there. In this paradise for gourmets and gourmands, the best of regional gastronomy is at the Victor Hugo covered market: Bigorre black pork ham, Toulouse sausage, duck confit, fresh black truffles and Rocamadour …
Fermer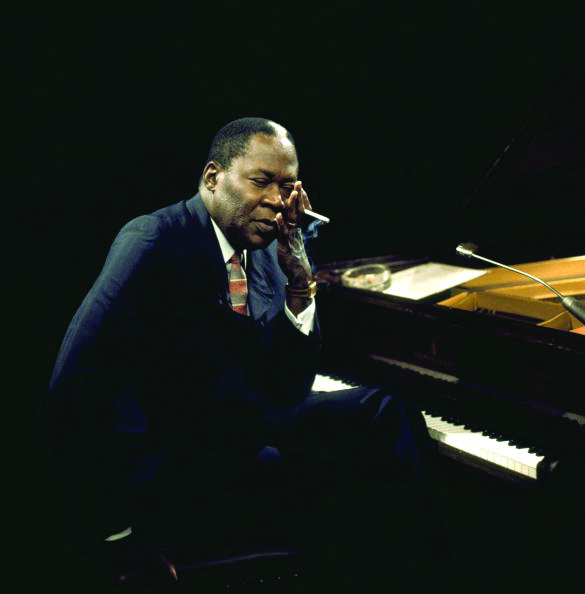 MEMPHIS SLIM, Paris on Rolls
Documentary • 52 minutes
Direction :
Aurelio Cardenas


Production : Prodigima
He forever transformed the European music scene, influenced great artists past and present, and lived like a king in France. Yet if his music is rooted in history, the man has fallen into oblivion. Take a look back at this legend, the one who embodied like no other the spirit of the Blues, the American pianist and singer Memphis Slim.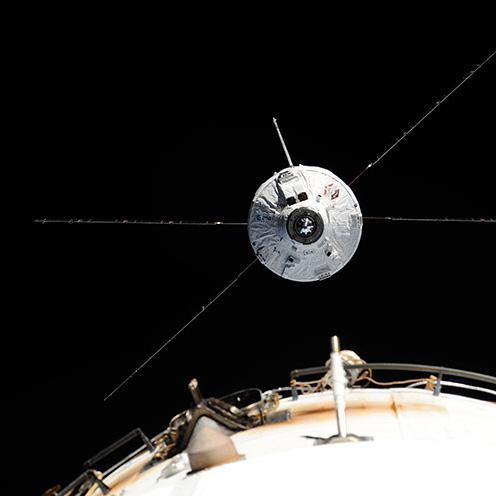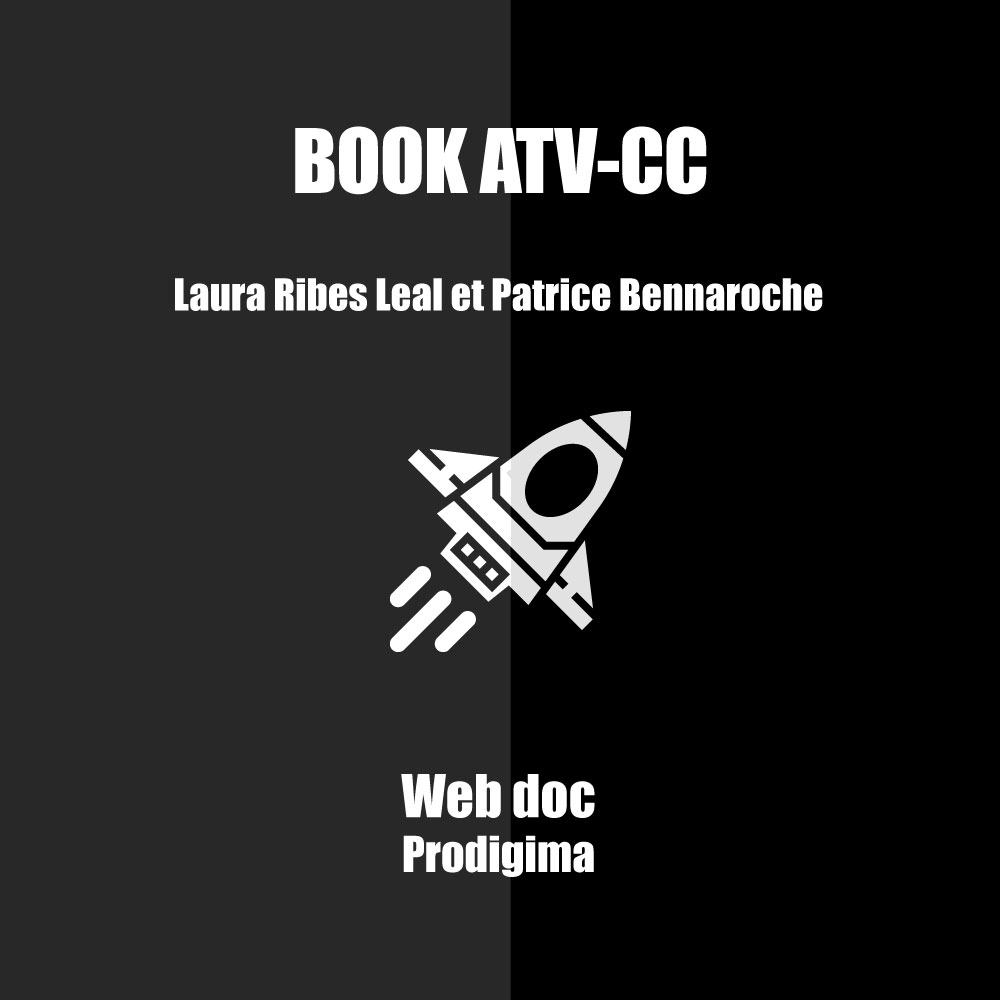 Web doc • 12 x 26 min
Direction : Laura Ribes Leal et Patrice Bennaroche
Production : Prodigima
Year : 2015
This documentary traces the adventure of the ATV Spaceship Control Center, seen by the eyes of those who have been part of it. A course on the development and operations of a single space program in Europe.
"The ATV control center" (ATV-CC) has entered the restricted circle of mission centers of the International Space Station, a pride for Toulouse and for CNES. This multimedia document offers a collection of personal and professional experiences to read, listen and watch!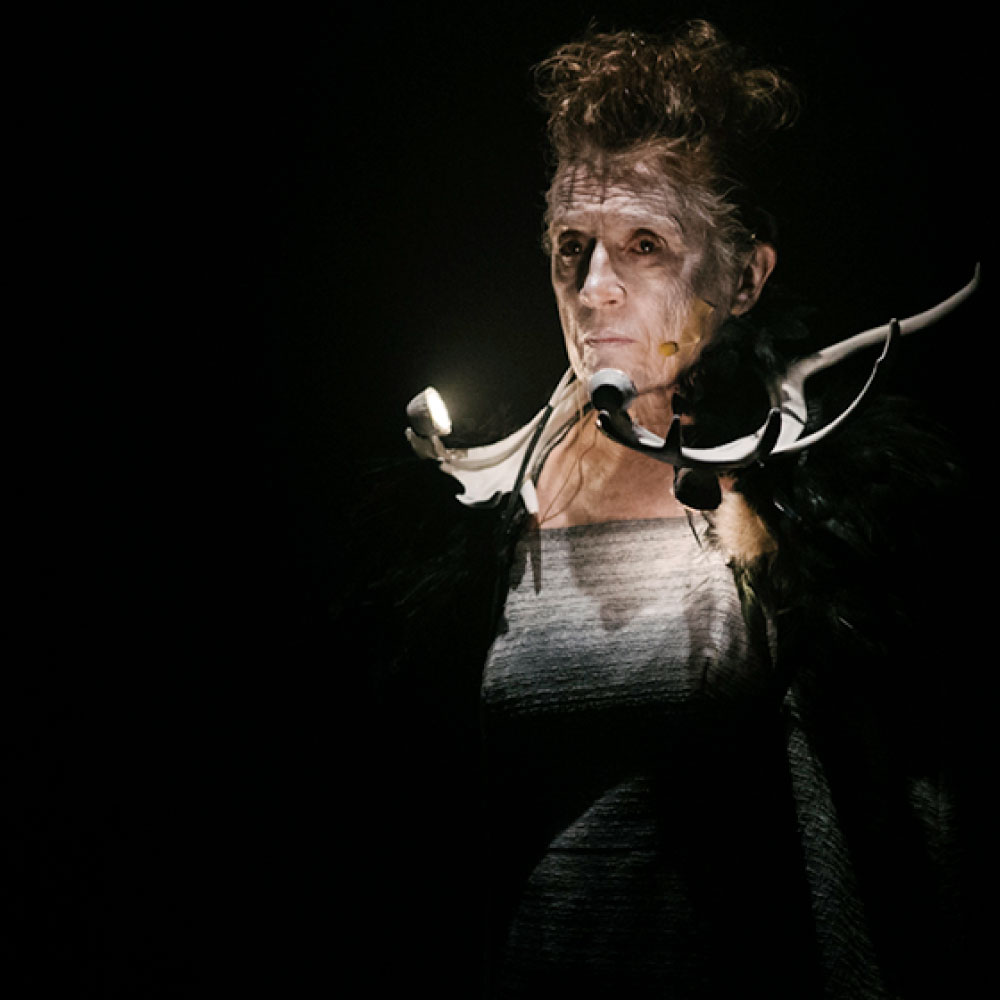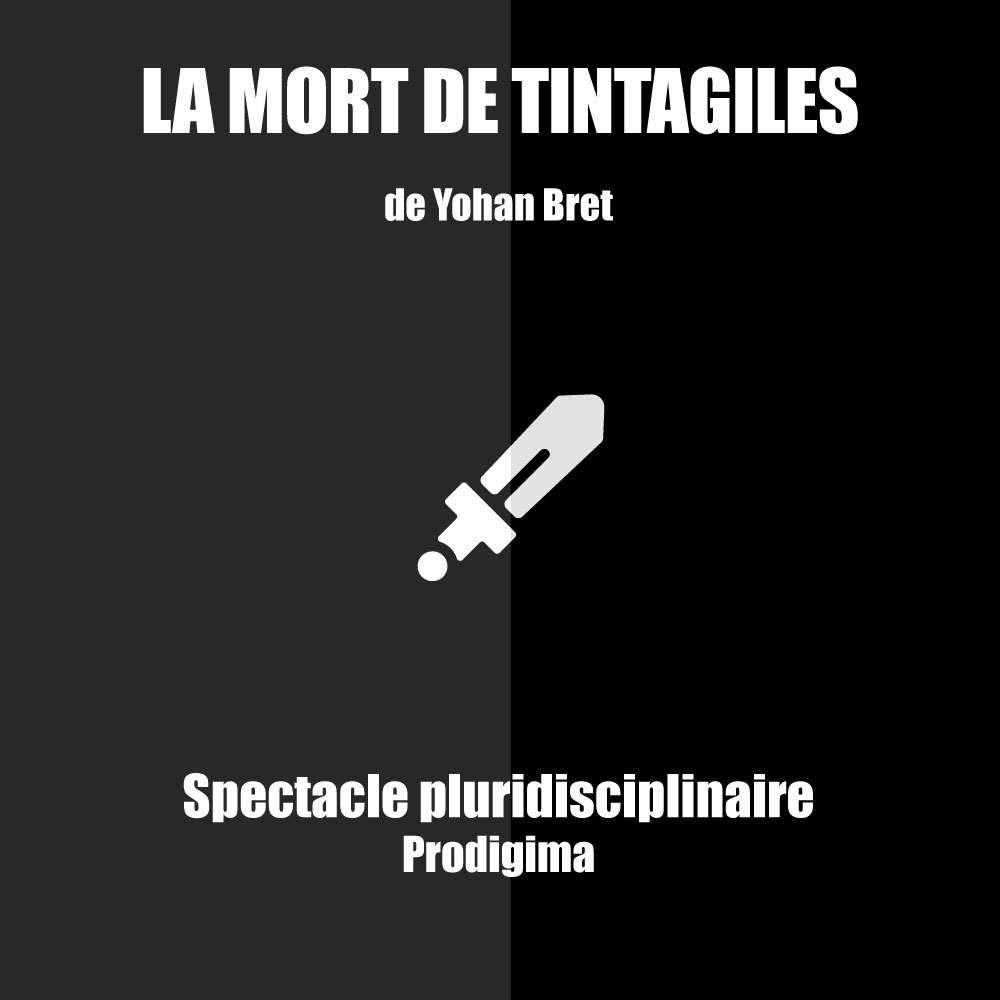 Contemporary and multidisciplinary show • 70 minutes
Text: Maurice Maeterlinck
Director: Yohan Bret
Selected in the Supernova Festival
Production : Cie L'An 01
Co-production : Théâtre Sorano, Toulouse ; Collectif En jeux ; MJC Rodez, Prodigima Films, Ville de Toulouse.
Ygraine alone enters where the living do not penetrate, passes the forbidden line, past the last step and communicates with Tintagiles ready to be absorbed – smothered – by the destructive force, the black nothingness, but also ready to pass – so small – by the widened slot, ready to be reborn after this passage to the domain of shadows.
Lire la suite
Is he the initiate, is he the initiator? In any case, the fragile membrane of the unreachable has been touched.
This show is supported by Réseau en scène Languedoc-Roussillon as part of its support to the Collectif En Jeux L'An 01 company is supported by the Occitanie Regional Directorate of Cultural Affairs, the Occitan Region and the Department of Aveyron.
Distribution
Text
Maurice Maeterlinck
Direction
Yohan Bret
Production
Marie Attard
Dramaturgy
Julien Botella
Scenography
Claire Saint-Blancat
Construction and management plateau
Claire Daulion
Creation and light management
Cyril Monteil
Music Creation and Sound Management
Benoit Bories
Costume design
Sylvain Wavrant
Creation makeup
Olivier Chauzy
Hairstyles creation
Richart Marty-Bravo
Creation of satellite works
100taur, Marie-Pierre Brunel, Lilian Coquillaud, Romain Gaboriaud, Léa Hernandez Tardieu
interpreters
Martine Amisse, Catherine Beilin-Gatti, Georges Besombes, Victor Ginicis, Julian Peres
Regie light
Coralie Trousselle, Nicolas Lampin
Regie plateau
Cyril Paillas
Plateau photographs
Jacob Chetrit
Calendar of performances
9 february 2018 – MJC Rodez – 21h00
7 to Jeudi 9 november 2017 at Théâtre Sorano – Toulouse (31)
26 september to Dimanche 1er october 2017 – Le Pari – Tarbes (65)
Fermer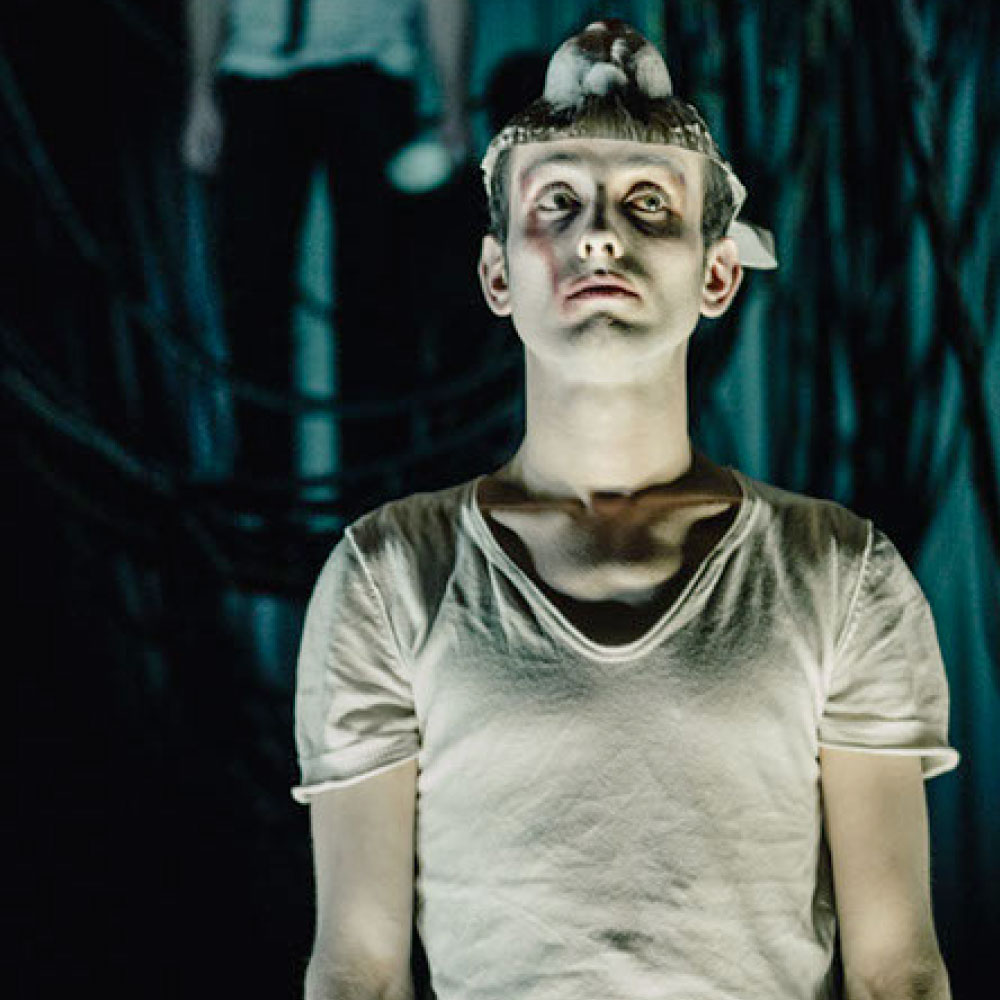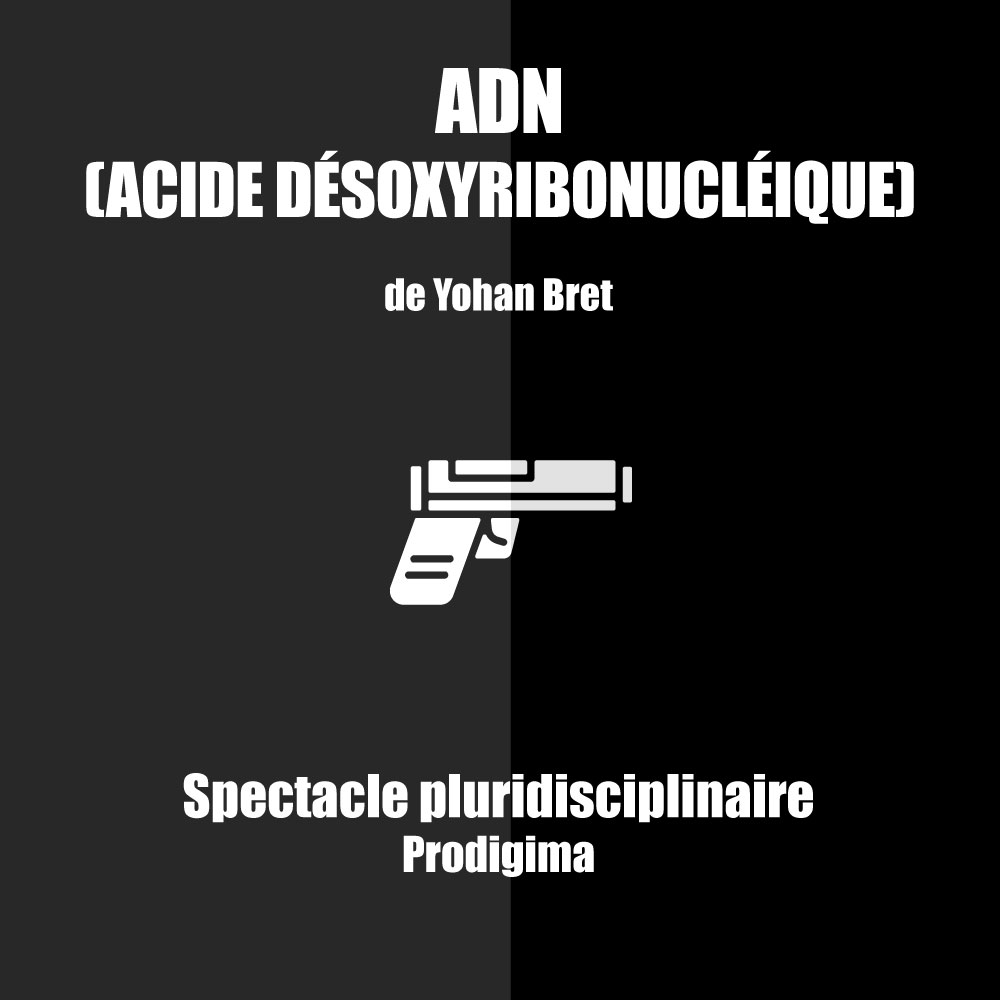 ADN (Acide DésoxyriboNucléique)
Contemporary and multidisciplinary show • 60 minutes
Stage director: Yohan Bret
Director: Romain Gaboriaud
Nominated at the 2016 Impatience Contemporary Festival
Co-productions: Théâtre Extensible, Prodigima Films, Théâtre Sorano
Creative residences: Haras de Saint-Gaudens, CDN de Haute-Normandie
Support and contest: DRAC de Midi-Pyrénées, Mairie de Toulouse, Conseil Général de la Haute-Garonne
Intervenants scolaire et pénitentiaire : Christel Larrouy, Irene Bailo
With the financial support of the Toulouse City Council and the General Council of Haute-Garonne. L'Arche is publisher and theatrical agent of the text represented.www.arche-editeur.com
It starts as a fact: A group of teenagers usually mock and humiliate Adam, a classmate. One day, they skid.
Lire la suite
Trained each other by what they believe to be a game, they end up killing Adam, without really wanting it. This terrible act, which occurs just before the beginning of the play, is only a starting point. What will be here at stake is the after. After the crime. After the disaster.
How to continue to live? How to preserve a sealed friendship in the blood?
The first concerns of our young murderers are more pragmatic. Gathered in the woods that serve as headquarters, they seek a way to exculpate themselves. Inspired by what they saw in the TV series and news, they will develop an ingenious plan. But they will discover that it is not enough to avoid prison to be able to lead a normal life again.
The irruption of horror in the banality of the everyday cracks the solidity of the group of friends. The roles that everyone gives themselves are flickering and changing. If, in appearance, life goes on as before, when Phil still eats his mentos and Leah always talks too much, the act they have done insensibly upsets each of these young minds. Remorse, guilt, madness, fear, egoism, violence jostle in lost souls trying to build an uncertain future.
While they think they have escaped justice, they will realize that their painstaking plan can have unintended consequences. Because the room holds a lot of cold sweats to these young criminals unable to take their actions.
Distribution
Text: Dennis Kelly / Translation: Philippe Le Moine
Directed by: Yohan Bret
Assistantship: Léa Hernandez Tardieu / Video director: Romain Gaboriaud
Scenography: Claire Saint-Blancat / Régie Plateau: Claire Daulion / Music: Amine Bouzidi / Still Photographer: Jacob Chetrit
With Laura Chapoux, Julien Cussonneau, Victor Ginicis, Julie Mouchel, Manon Rivier, Augustin Roy
Co-productions: Extensible Theater, Prodigima Films, Sorano Theater
Creative residences: Haras de Saint-Gaudens, CDN Haute-Normandie
Support and contest: DRAC of Midi-Pyrénées, Toulouse City Council, General Council of Haute-Garonne
School and Penitentiary Speakers: Christel Larrouy, Irene Bailo
Calendar of performances
May 31, 2018 – L'Escale – Tournefeuille (31)
January 6, 2017 – Sarlat-La-Canéda as part of the Festival Region (s) en scène
January to May 2016 – Theatrical workshops around DNA and youth with the youth of the Institut Médico Educatif Les Troènes (Toulouse)
April 6, 2016 at 9:00 pm at the Théâtre Jean Marmignon in Saint-Gaudens (31) – mediation and meetings upstream and downstream of high school students of Saint-Gaudens
May 2016 – Restitution of the theatrical workshop around DNA and youth with the youth of the Institut Médico Educatif Les Troènes at the Théâtre des Mazades in Toulouse (date and time to come later)
June 10, 2016 at 9:00 pm and June 11, 2016 at 6:00 pm at La Colline (Paris 20th) – As part of the festival Impatience (emerging theater festival) organized by Télérama, CENTQUATRE-PARIS and La Colline
June to August 2016 – Theater / writing / video mediation workshops around DNA and youth with detainees at the Muret Detention Center (31) – Upcoming Restitution
September 9, 2016 – Restitution of the theater / writing / video mediation around DNA and youth with the detainees of the Muret Detention Center (31)
8 and 9 November 2016 at the Sorano Theater as part of the Supernova Festival – 8.30 pm
August 5 to 11, 2014 – Work at the table, dramaturgy and public reading in Toulouse in natural scenery of DNA Deoxyribonucleic acid
October 2 to 17, 2014 – First rehearsals with presentation of a DNA work step Deoxyribonucleic acid at Haras de Saint-Gaudens (31)
January to February 2015 – Theatrical workshops around DNA and youth with young people of the Territorial Open Educational Service of Rouen and the Galileo High School of Franqueville Saint-Pierre giving rise to a restitution and the realization of the DVD A paradise sometimes violent
January 5 to 16, 2015 – Deoxyribonucleic Acid DNA Residence at the National Dramatic Center of Upper Normandy (Theater de la Foudre) – With reading / teaser at the Théâtre des 2 Rives as part of the Festival Les Envolées de la Chapelle Saint-Louis
February 16 to 20, 2015 – Residence and residency of ADN Deoxyribonucleic Acid DNA at the National Dramatic Center of Haute-Normandie (Théâtre des 2 Rives)
26th to 31st October 2015 – Residency for DNA recovery Deoxyribonucleic acid at the Jules Julien theater (Toulouse)
November 26, 2015 2:30 pm and 8:30 pm – Cultural Center – Théâtre des Mazades (co-hosting with the Sorano / Jules Julien theater) – Toulouse – 31
Fermer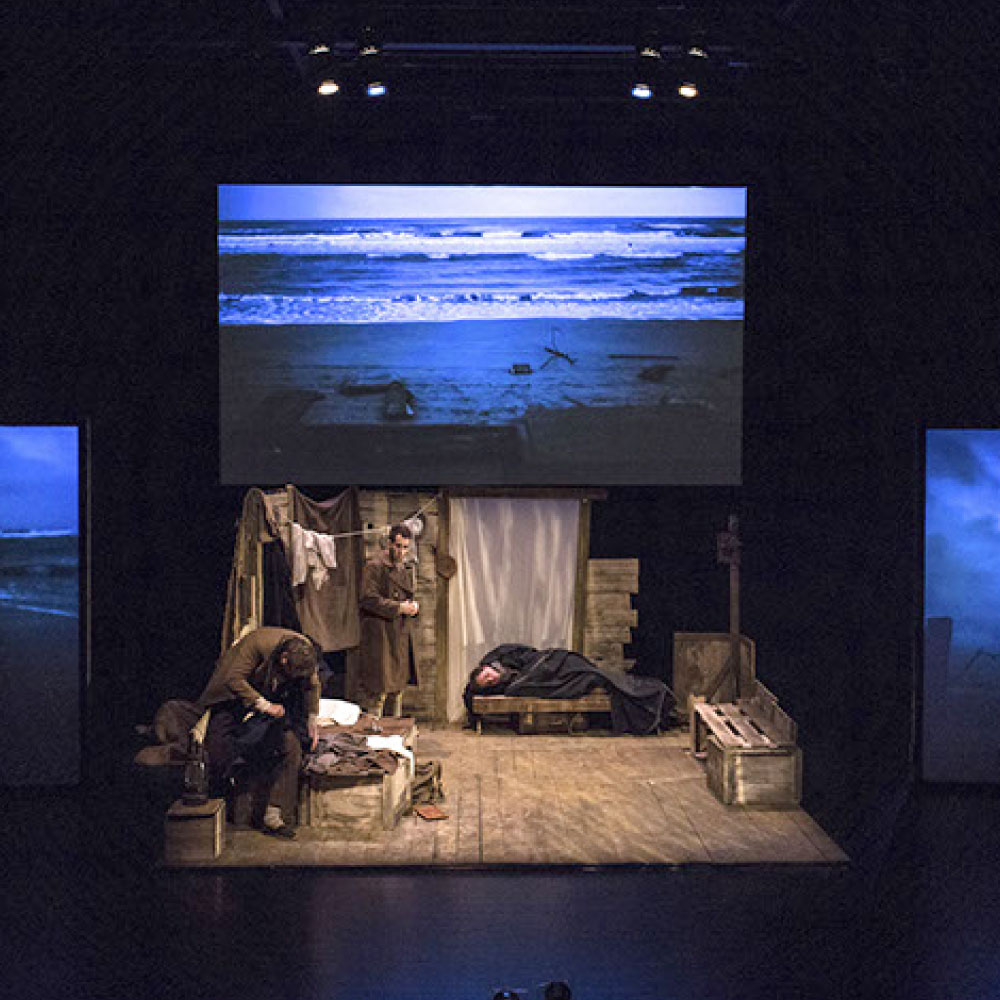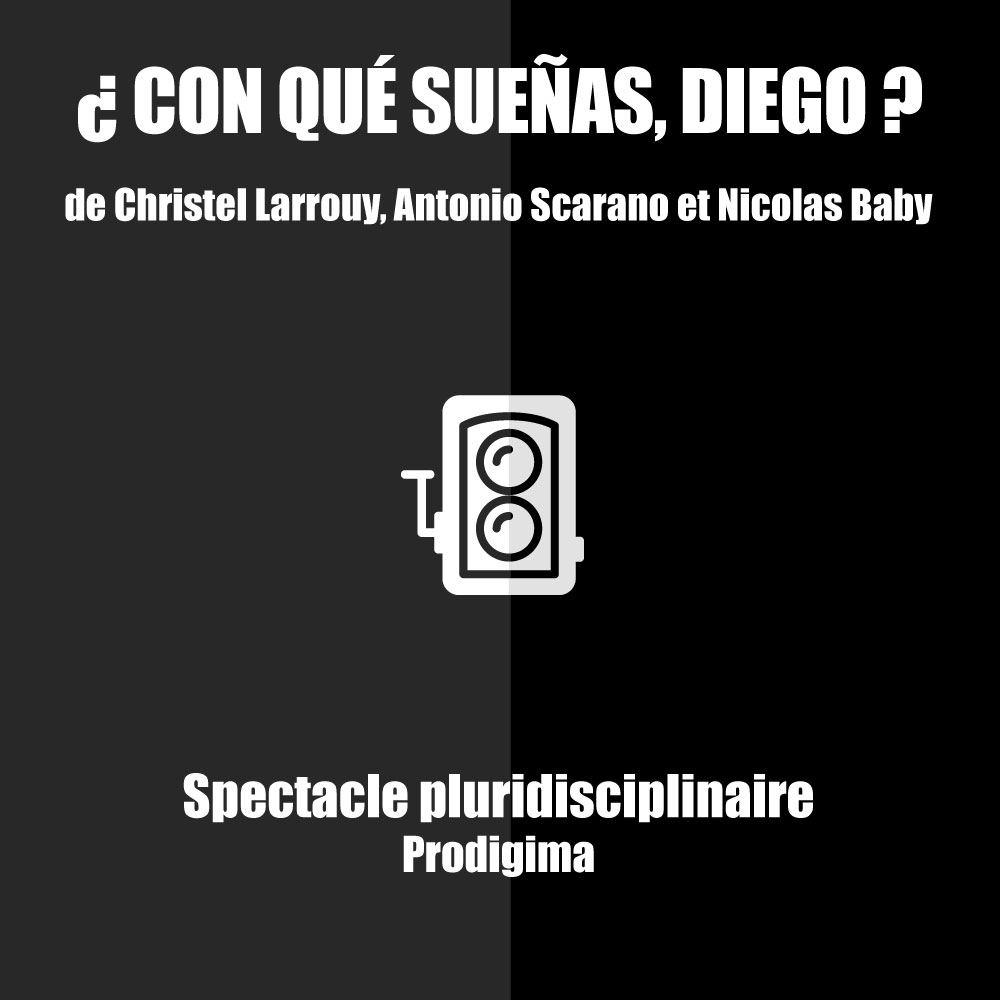 ¿ Con qué sueñas, Diego ?
Contemporary and multidisciplinary show • 105 minutes
Stage director : Antonio Scarano
Director : Nicolas Baby
Co-production : Théâtre Extensible – Prodigima Films
With the support of : Programme Européen Jeunesse en Action – Mairie de Toulouse – Conseil Général de Haute-Garonne – Casden – UCAR – LCD Vision – Le Pari Tarbes
A camp among many others in the south of France. No need to quote him. A camp remains a camp.
Four characters were transferred there after having lived the war, the defeat and the exile.
Lire la suite
Mars 1939
Four men, Spanish and Republicans, Angel, a former CNT worker, Diego, an independent photographer, Luis, a refugee militiaman and a character whose story remains vague, nicknamed "El Mudo", "the Mute". Around these male figures, "La Mujer", "The Woman" delivers an intimate and overwhelming fight, that of finding his child, kidnapped by the Francoists.
She utters her last cry to unreal captors and tirelessly seeks that son stolen from the rubble of his own life. Far from the realism of the camps, it evolves in a dreamlike space and evokes the femininity in the broad sense going up to take the face of the republic.
In the roughness of exile, these characters will indulge, evoke a past under bombings and deprivations, revolt, fight. They will get to know their host country with its contradictions and differences. They will suffer humiliation, hunger, helplessness, loneliness. Far from their family, from their land. But deep convictions and fighting are often the guarantors of survival. And this fight is not only against fascism but for the freedom they will defend far beyond the borders.
With the images produced by Prodigima Collectif, we will follow the characters of Spain deep to the road of exodus, we will be precipitated in their dreams, in their intimate and delusional thoughts and will be confronted with a pure and raw emotion. A tense and poetic writing, a text going so far as to torpedo our conscience, to point the finger at an unglamorous past, to propel us into our present and question us about the values ​​we defend today.
Distribution
Directed by: Antonio SCARANO
A text by Christel LARROUY
Director: Nicolas BABY
Artistic direction: Romain GABORIAUD
With
Jacob CHETRIT
Gilles LACOSTE
Christel LARROUY
Alejandro MOREU GARRIGA
Etienne LEHEN
Video Interaction: Sarah DENARD
Lighting design: Enzo GIORDANA
Technical management: Julie MALKA
Scenography: Gérard LARROUY
Calendar of performances
Friday, April 03, 2015 – Capestang Polyvalent Hall (34) – 6:00 pm (public performance)
Saturday, November 15, 2014 – Etang Theater – Saint Esteve (31) – 8:30 pm (public performance)
Friday, April 11, 2014 – Jean Marmignon Theater of Saint Gaudens (31) – 21h00 (all ages)
From Thursday, March 27 to Saturday, March 29, 2014 – Théâtre le Ring – Toulouse (31) – public performances at 8.30 pm
Friday, October 18, 2013 – Cultural Space René Monory – Loudun (86) – 8:30 pm
Friday, August 09, 2013 – Multipurpose room Rieux Volvestre / Theatrical – 20:30 (all ages)
Sunday 03 February 2013 – Théâtre le Pari – Tarbes (65) – 4:00 pm (public performance)
From Thursday, January 31, 2013 to Saturday, February 02, 2013 – Théâtre le Pari – Tarbes (65) – 8:30 pm (public performance)
Wednesday, January 30, 2013 – Théâtre le Pari – Tarbes (65) – 8:30 pm (public performance) – premiere of the show
Tuesday, January 29, 2013 – Théâtre le Pari – Tarbes (65) – 8:30 pm (public performance) – preview of the show
Fermer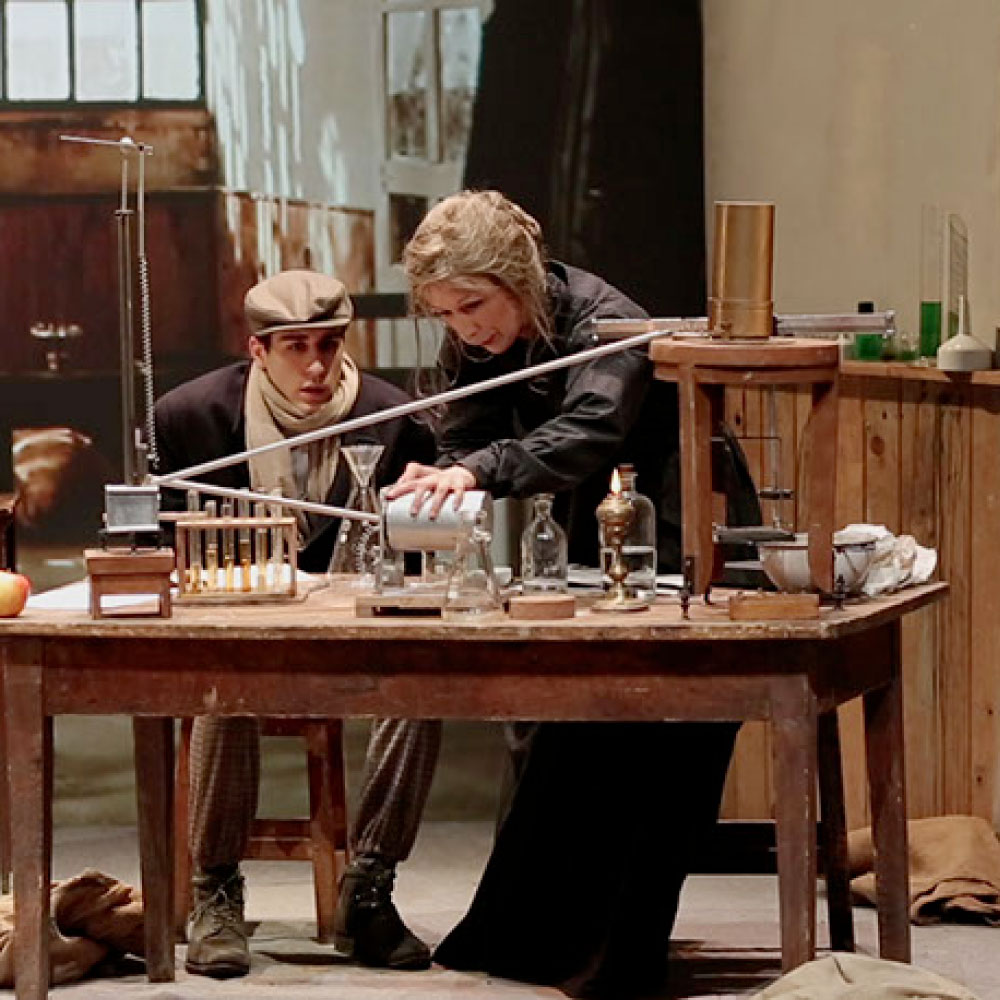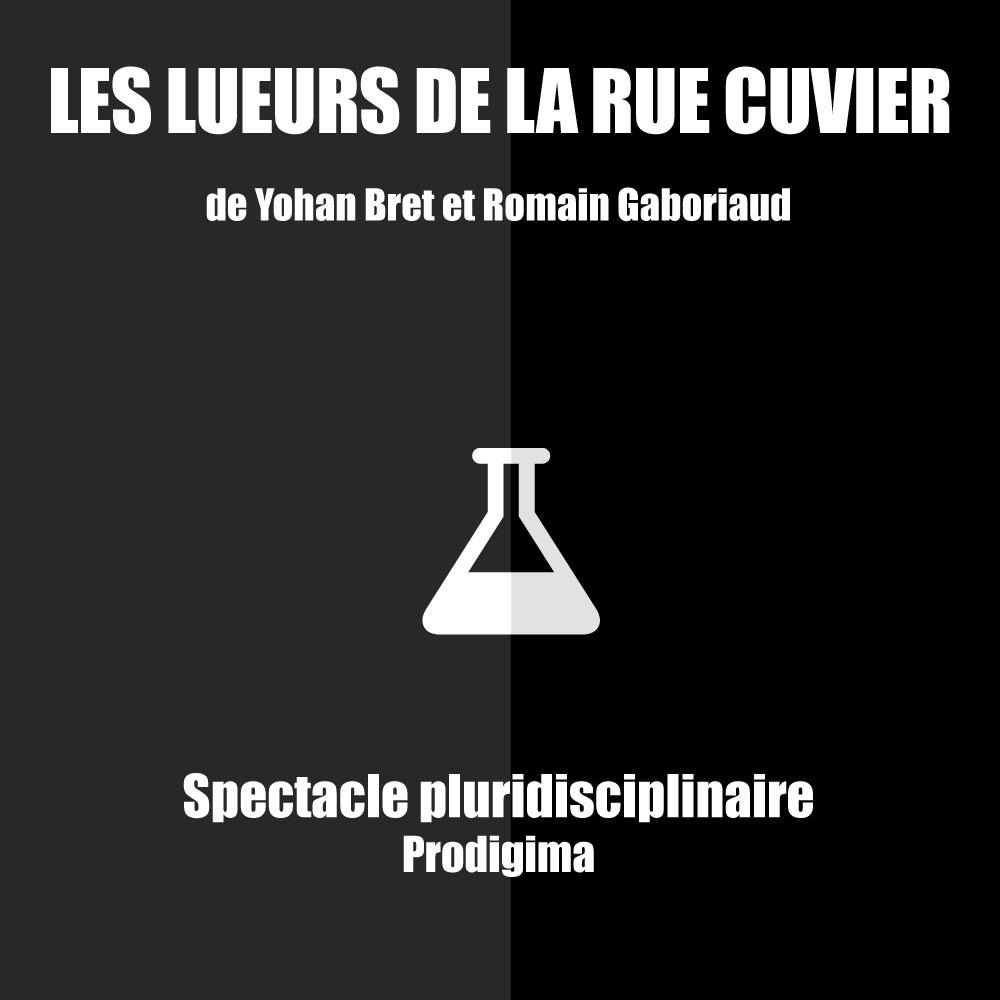 Les lueurs de la rue Cuvier
Contemporary and multidisciplinary show • 90 minutes
Stage director: Yohan Bret
Director: Romain Gaboriaud

Nominated at the 2016 Impatience Contemporary Festival

With the support of : La Fondation CSF – Le programme Envie d'Agir – Programme Européen Jeunesse en action – La Région Occitanie – Le Conseil Départemental de Haute-Garonne – La Mairie de Tarbes – L'institut Curie – L'ESPCI Paris – Le CNRS – Année Internationale de la Chimie – L'Académie de Toulouse – Société Chimique de France – Le Ministère de l'Education Nationale de l'Enseignement Supérieur et de la Recherche – La ville de Saint-Gaudens
Paris wakes up this February 24, 1898.
The day also rises in a small, obsolete laboratory, with its gurgles and whistles. The misty dawn sees a Mrs. Curie at the door of the Academy of Sciences, guarded fortress of French Science.
Lire la suite
It's a new day born … and a new light.
Welcome to the workshop of the Lueurs of the rue Cuvier! In the depths of this Paris that lives to the rhythm of Universal Expositions, walk the path strewn with pitfalls that leads to the truth. For a woman scientist from Poland begins the wonderful process of discovery.
Marie Curie is interested in the Uranium rays of which Becquerel speaks. Through the phosphorescence of these rays, she squeezes a strange phenomenon at the heart of the matter which she has named radioactivity.
However, his basic research does not interest the scientific community, which prefers to develop applications. Forced to work in the dissection shed of the Faculty of Medicine, Marie begins a long journey punctuated by a thousand unforeseen events.
It acquires the certainty of the existence of new elements by knowing how to sacrifice days and nights, thanks to new friends and thanks to the awakening of the interest of Pierre Curie for his works.
Finally, Mary will go far beyond her discovery by leading an ideological and concrete fight against the evils of her time: the war.
Distribution
Conception
Author: Christel Larrouy
Director: Yohan Bret
Director: Romain Gaboriaud
Production: Nicolas Baby
An original idea of ​​Lydie Valade and Yohan Bret
Light creation: Julian Rouane / Enzo Giordana
Scenography: Gérard Larrouy
Technical management: Julian Rouane / Noémie Phillipson / Sarah Denard
Communication: Yohan Bret / Romain Gaboriaud
Sale: Christel Larrouy
Distribution
Marie Curie : Christel Larrouy
Pierre Curie : Georges Besombes
Petit : Jacob Chetrit
Charles Lauth : Gilles Lacoste
Bémont : Dorian Robineau
Calendrier des représentations
April 2016
SAINT NAZAIRE (44) April 28, 2016 at the Jean Bart Theater – Saint-Marc-sur-Mer – 2:00 pm (School) and 8:00 pm (General public)
October 2013
PRIVAS (07) October 10, 2013 at the Theater of Privas
February 2013
PIBRAC (31) On the 15th of February 2013 at the Musical Theater of Pibrac 21h00
November 2012
PORTET SUR GARONNE November 16, 2012 – The Confluence
October 2012
AVIGNON October 13, 2012 at the Théâtre des Halles
May 2012
NANTES May 31, 2012 at Paul Fort Hall
January 2012
TOULOUSE January 27 and 28, 2012 at the Jules Julien Theater
December 2011
PARIS 1 and 2 December 2011 at the Univ. Pierre and Marie Curie
CAHORS December 13, 2011 at Espace Caviole
November 2011
ROUEN November 8, 2011 at the University of Rouen
CASTRES November 15, 2011 at the Castres Theater
RODEZ November 8, 2011 at the MJC of Rodez
CAMBRAI November 21, 2011 at the Théâtre de Cambrai
MONTBELIARD November 28, 2011 at the Théâtre Jules Verne
October 2011
BEAUMONT DE LOMAGNE October 11, 2011 Salle des fêtes
LIMOGES October 14, 2011 at the Espace Noriac
MOISSAC October 18, 2011 at the Paris Hall
LOUDUN October 21, 2011 at Espace René Monory
September 2011
REIMS September 27, 2011 at the Comédie de Reims
TARBES September 30, 2011 at the Théâtre des Nouveautés
July 2011
BAGNOLS SUR CEZE July 1st, 2011 at the Visiatome – 9:00 pm
May 2011
BEAUNE May 21, 2011 at the Palais des Congrès – 8:30 pm
January 2011
TOULOUSE January 26, 2011 at the Grenier Theater – 8:00 pm
TOULOUSE January 31, 2011 at CAP (Paul Sabatier University) – 9:00 pm
December 2010
TOULOUSE December 10, 2010 in the Auditorium of the UPS – 4:45 pm
Fermer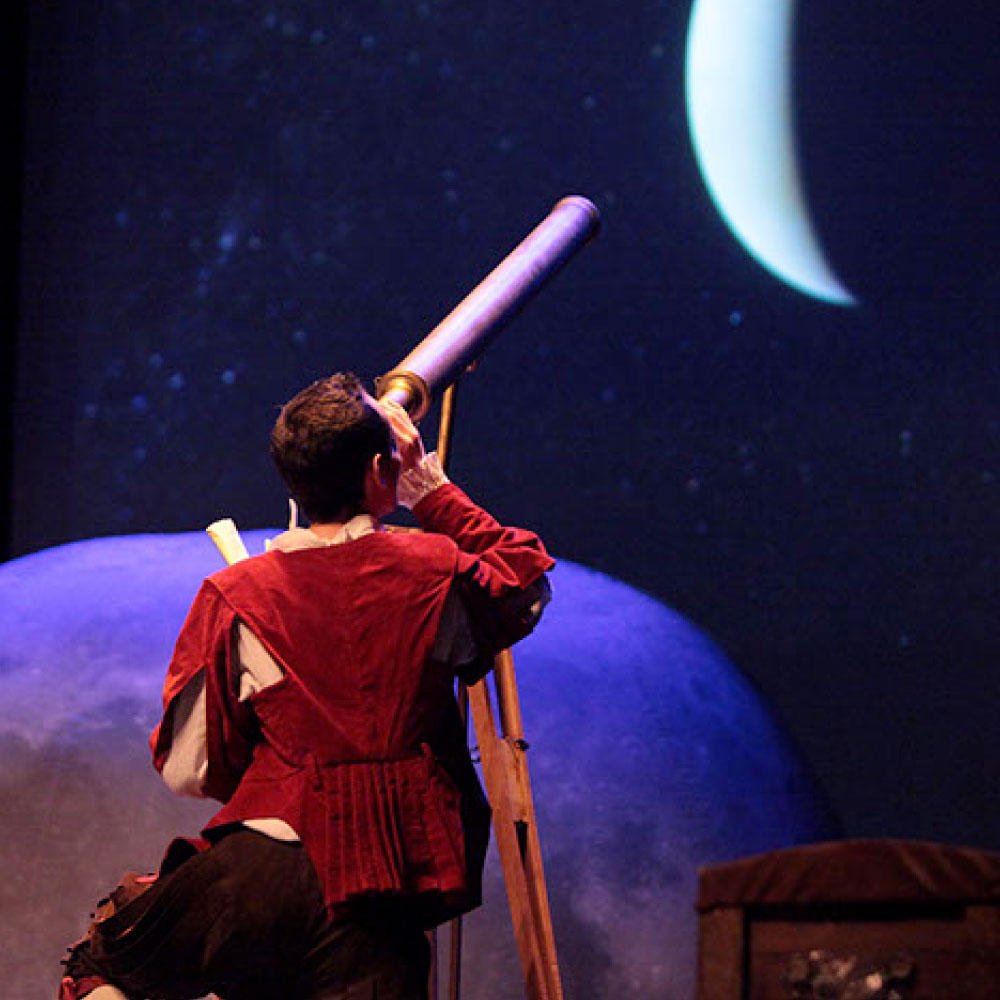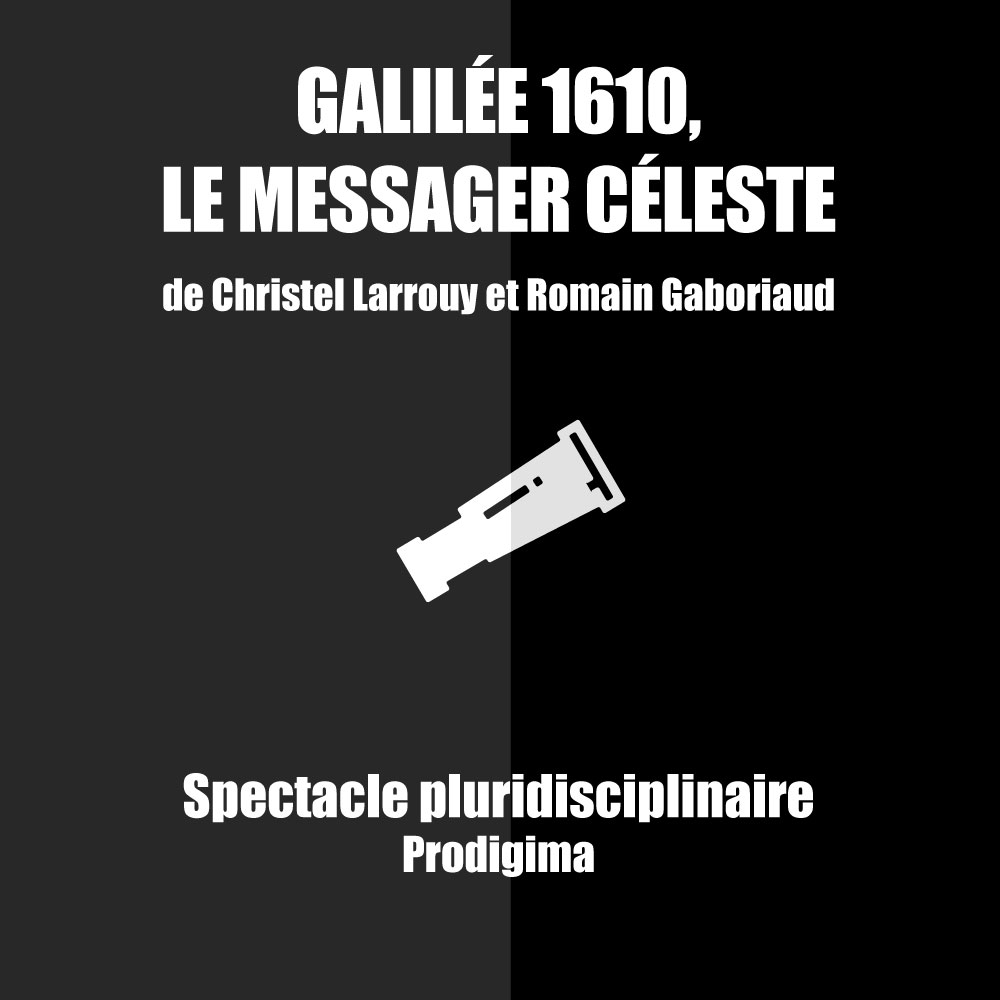 Galilée 1610, le messager céleste
Contemporary and multidisciplinary show • 110 minutes
Stage Director: Christel Larrouy
Director: Romain Gaboriaud
With the support of: La Région Occitanie – Conseil Départemental de Haute-Garonne – La ville de Cugnaux – CNES – CESR – ESA – L'Obervatoire Midi-Pyrénées – La Cité de l'Espace – La Dépêche
In 1609, in the city of Padua in Italy, Galileo, an illustrious professor of mathematics at the university learns the existence of a Dutch telescope to see more distant objects.
Lire la suite
The intuition of this man of science or perhaps his eternal curiosity pushes him to improve this instrument by making it more efficient. Barely six months later, on a beautiful winter night, he will point his telescope to the sky. What he will discover will challenge two thousand years of astronomy … From these observations he will publish "The Messenger of Stars" which quickly becomes a huge success.
 In 1610, the glory will attract him to his hometown, Florence. But this city offers much less freedom than the Republic of Venice and despite the support of the Medici family and some academic friends, his observations will come up against the power of the Church … The publication of a new book: "Dialogue on the two systems of the world "leads to a series of accusations, the book is banned and the punitive machine of the Inquisition starts …
Galilee 1610, the Heavenly Messenger is a historical and scientific theatrical work that is both funny, powerful and moving. It honors a man who has devoted himself to science and who, all his life, struggled for the truth.
Distribution
Galilée : Gilles Lacoste
Marc-Antoine (apprenti de Galilée) : Yohan Bret
Anna (servante de Galilée) : Cécile Jacquemet 
Sagredo (ami de Galilée) : Dorian Robineau
Marina Gamba (maîtresse de Galilée) : Christel Larrouy
Livia (fille de Galilée) : Chloé Spick
Castelli : Dorian Robineau
Calendar of performances
Saturday, October 12, 2013
Avignon – Théâtre les Halles – Public performance at 8.30 pm
Saturday, August 11, 2012
Rieux Volvestre – Tour Valtan – Representation at 9:30 pm (open air)
Friday February 18th, 2011
Musical Theater of Pibrac – Representation at 9:00 pm
Thursday 21st October 2010
Cultural Center Loudun – Representation at 20:30
June 8 and 10, 2010
José CABANIS Media Library of Toulouse – Representation at 19:00 – Grand Auditorium
Friday, May 7, 2010
Jean Marmignon Theater (Saint Gaudens) – Representation at 9 pm
Friday 9 April 2010
Theater Altigone – Representation at 21h00 / School: Thursday at 10:00 and 14:15 and Friday at 14:15
Thursday 19 November 2009
ENFA (Ramonville) – performances at 2 pm and 8.30 pm
Friday, April 10, 2009
Cité de l'Espace – Representation at 9 pm
Imax Room of Astralia
Thursday 9 April 2009
Cité de l'Espace – Representation at 9 pm
Imax Room of Astralia
Friday April 3rd, 2009
Cité de l'Espace – Representation at 9 pm
As part of the astronomy meetings and Espace Ciel en fête
Wednesday 1st April 2009
Paul Eluard Theater of Cugnaux – Representation at 8:30 pm
Fermer